Michael House examines the life of the unconventional poet.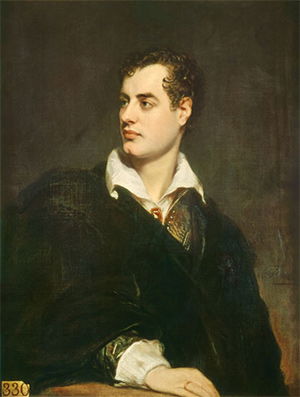 Portrait of Lord Byron by Thomas Phillips
Lord Byron was born in January 1788. As a poet and as a man he aroused strong emotions in his lifetime and at his death. He still provokes powerful feelings today. As a poet, Byron was lionised by aristocratic and literary London, while critics and moralists condemned his poetry. He was idolised by impressionable young women. Yet rumours of debauchery, incest and pederasty made him so notorious that he went into exile in 1816. As a hero of the Greek War of Independence Byron earned the love and loyalty of the people in whose cause he sacrificed his life. His death sent the whole of Greece into deep mourning. Yet the deans of Westminster Abbey and St. Paul's refused to accept him for burial. Rarely can a poet have aroused such adulation and such antipathy.