The British General Election, 1945
Paul Adelman explains a major turning point in modern British history.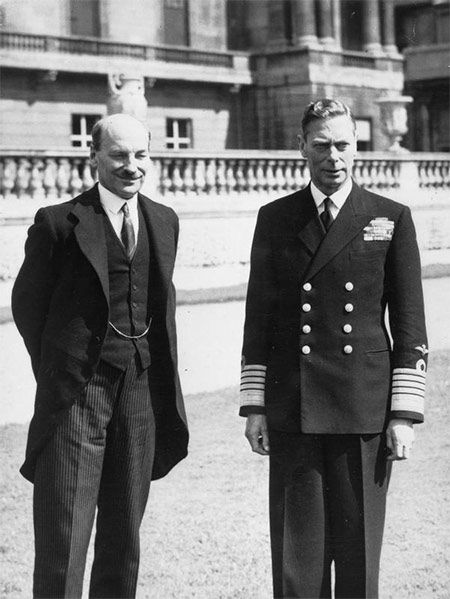 Clement Attlee meeting King George VI after Labour's 1945 election victory.
There are some British general elections in the 20th century whose results seem so extraordinary and profound that the elections appear as major turning points in our political history and indeed in the life of the nation. Such was the general election of 1906, when the Liberals won an overwhelming victory and brought to an end a long period of Conservative rule. So too was the general election of 1979, when Mrs Thatcher won her remarkable victory and began a long period of personal political domination. It is true also of the general election of 1945 when, for the first time in its history, the Labour Party won an overall majority of seats in the House of Commons. As a result the Labour government of Clement Attlee, up to 1951, was able to introduce a major programme of reforms which, for good or ill, shaped the character of British society in the early post-war period. In this article I intend to concentrate on the reasons why Labour won the general election of 1945.