The British Army: The New Contemptibles?
Neglected by politicians, today's British army bears an alarming resemblance to the force of 1914.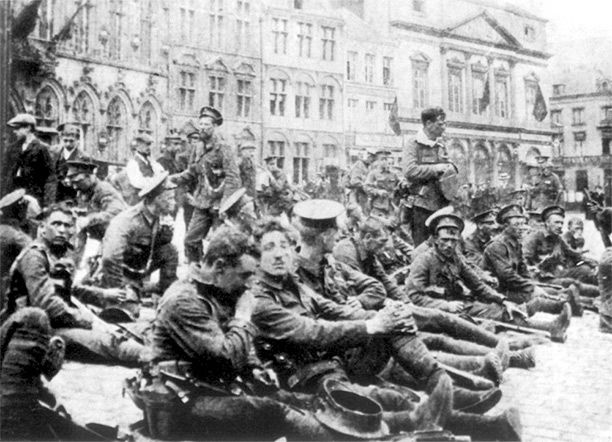 Giving evidence in June this year before the Public Accounts Committee on the plans for 'Army 2020', in which 30,000 territorials will replace 20,000 regulars, the Chief of the General Staff, Sir Peter Wall, was asked what contingency plans there were in case enough territorials couldn't be recruited. He replied that to sustain operations the army might have to recall former regulars to the colours.
We have been here before: in August 1914. Then, as now, the British army relied wholly on volunteers, whereas every major power in Europe (and most minor ones) had conscription. The advantage of conscription was that it not only produced large, ready armies, but also a pool of trained reservist manpower, topped up annually when the conscript intake of two or three years before returned to civilian life.
Reflecting on this disparity in a lecture at the Royal United Services Institution in December 1920, the Chief of the Imperial General Staff, Field Marshal Sir Henry Wilson, declared: 

There are a great many advantages in a voluntary army; there are a great many disadvantages. But whatever the advantages, and whatever the disadvantages, there is this constant factor in a voluntary army: it solves no military problem alone – none … In 1914, if we take that year, there was not one single campaign that the wit of man could imagine where the right answer was: 'Six Regular divisions and fourteen Territorials'.