Britain's Digital Reformation
There are striking parallels between state survelliance in the Tudor age and today.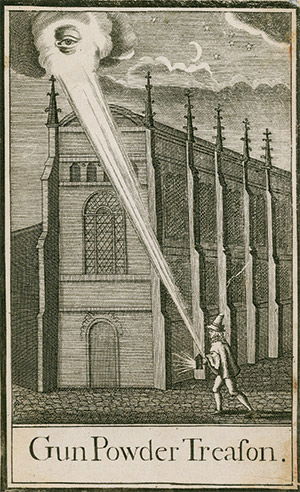 It is clear that in much of the developed world we are living in a period of widespread and intensive personal surveillance. The 'Wikileaks' revelations and the secret documentation made public by the exiled whistleblower Edward Snowden have shown the extent to which the US National Security Agency (NSA) and the British Government Communications Headquarters (GCHQ) have been routinely intercepting and analysing much of the world's telephone and Internet communications. This involves searching for key words suggestive of terrorist or criminal activities or determining the links between suspected terrorists and criminals. Such surveillance grew out of the activities of the security services during the Cold War but were given a new impetus by the rise of terrorism linked to religious fundamentalism, the 9/11 attacks on the US in 2001 and the suicide bombings in London in July 2005. The subsequent development of a programme for Total Information Awareness (TIA) under the Bush administration aimed to put the entirety of the world's information flows at the disposal of the US security complex. The full TIA project was halted by US Congress, but elements of it plainly continued to be developed, with the assistance of the British authorities. In Britain, state institutions are involved in intensive surveillance of Islamic institutions. Non-government bodies are now being asked by them to undertake similar activities. Religious fundamentalism is now seen as a force that threatens the state and private citizens alike.