The Bradford Sweets Poisoning
As politicians consider the introduction of a sugar tax to improve the nation's health, Harry Cunningham recalls a tragic incident from 1858, which forced the British government to rethink its regulation of pharmacists.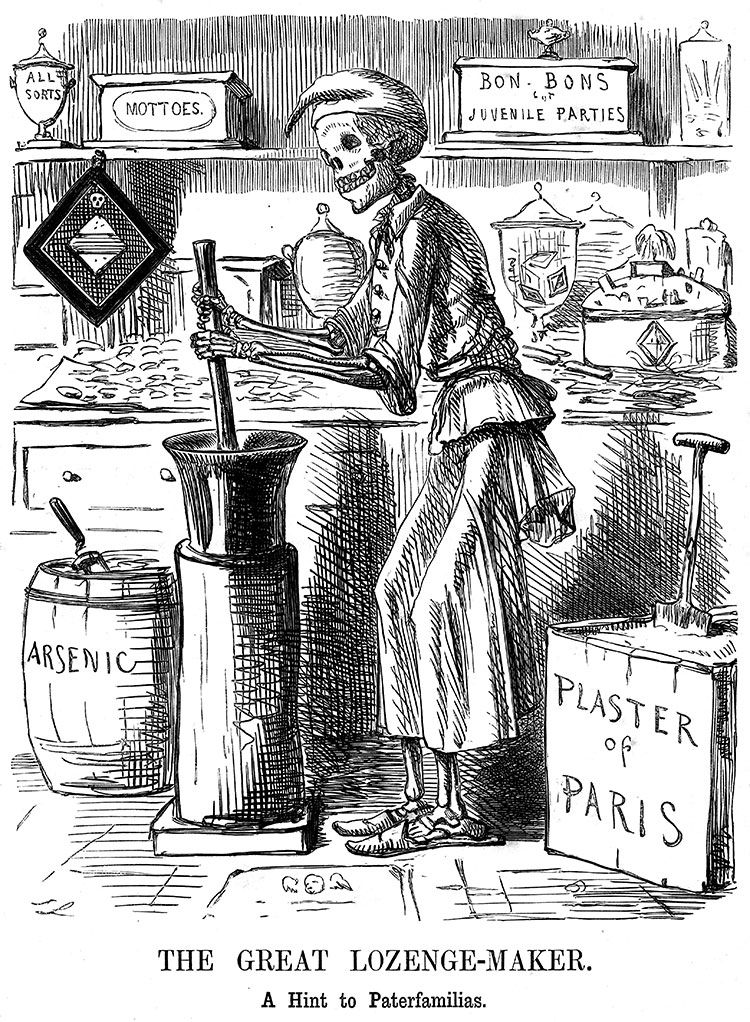 Those of us with a sweet tooth might recoil in horror at the idea of a tax on sugary food and drinks, a stick with which Britain's Chancellor of the Exchequer, George Osborne – spurred on by healthy eating campaigner Jamie Oliver – has hit the UK food industry for not doing more to tackle the country's growing teenage obesity crisis. A sugar tax is far from a novel idea. In the 18th and 19th centuries there were few sugar factories in the UK and, according to Ben Jonson, the cost of importing this 'white gold' meant that demand outstripped supply, a situation the government was happy to take advantage of by introducing a tax. Many of the arguments against a sugar tax today can be traced back to its historical counterpart.