Bishops, Kings and Queens
Today, choosing a new Archbishop of Canterbury is a relatively straightforward process. It was not always so, as Katherine Harvey explains.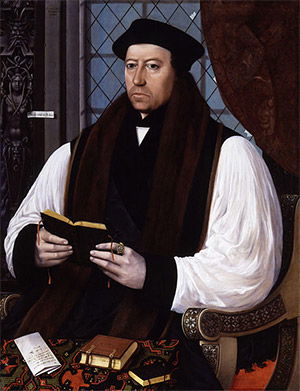 In December this year, shortly before Rowan Williams completes his tenure as Archbishop of Canterbury, the name of his successor will be announced. The new archbishop will have been chosen by the Crown Nominations Commission (a committee made up of 16 prominent members of the Anglican Communion), following a period of consultation. His name will be presented to the prime minister, who will commend him to the Queen. Royal assent will be given and Downing Street will announce the new appointment. Only after this process is complete will the College of Canons of Canterbury Cathedral formally elect the new Archbishop of Canterbury.
Today this election is a mere formality; the real choice lies with the Crown Nominations Committee and has been made long before the canons hold their vote. But this was not always the case. Throughout the middle ages, from the conversion of the Anglo-Saxons in the sixth century to the Reformation in the 16th, the English Church was governed by the laws of the Roman Catholic Church, which dictated that a bishop (or archbishop) should be elected by the clergy and people of his diocese. This rule was not always adhered to and throughout the early middle ages elections often served merely to formalise the choice of the king or a local nobleman.