Antony Beevor, author of a new account of the Second World War, talks to Roger Moorhouse about the importance of narrative and why he thinks new technology is not the future for history in a post-literate age.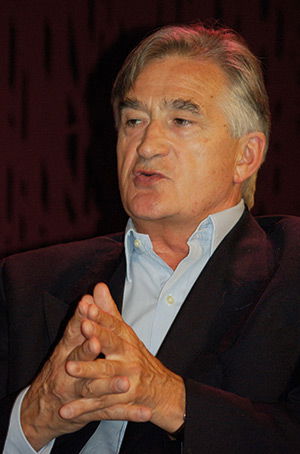 When I travelled to see Antony Beevor – Britain's most commercially successful historian of recent years – the newspapers were full, as serendipity would have it, of the ruminations of Sir Keith Thomas, the distinguished historian of early modern England, complaining about 'telly dons' and their supposedly pernicious effect on academic history, luring young historians away to the glitz and glamour of the media's 'history boom'.
Beevor is one of those primarily responsible for that boom. His book Stalingrad, published in 1998, convinced public and publishers alike that history could be fascinating, sexy even, and spawned a host of imitators. For a while history became improbably fashionable. Accolades followed for Beevor: the Samuel Johnson Prize, the Hawthornden Prize and the Wolfson History Prize. The book was translated into 26 languages, selling almost two million copies in the process. Beevor continued to mine the rich seam of popular interest in the Second World War, with follow-up volumes, Berlin: The Downfall 1945 (2002) and D-Day: The Battle for Normandy (2009) among others, all received with enthusiasm by the reading public. In short, more than any other historian writing today, Antony Beevor has taken history out of its ivory towers and placed it squarely on the nation's coffee tables and night-stands.