W.N. Bryant introduces Bede, the 'Father of English History', a Northumbrian Monk who devoted his life to study, teaching and church services.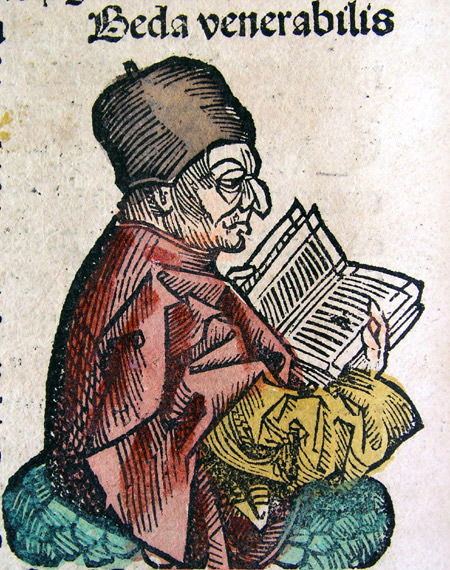 Depiction of the Venerable Bede from the Nuremberg Chronicle, 1493.
Bede was probably born about the year 673. Nothing is known of his parents. At the age of seven, he was entrusted by his relations to Benedict Biscop, Abbot of St. Peter's monastery, Wearmouth. In technical language, a boy thus committed to the care of a Benedictine monastery was called an oblate. It is interesting to note that a church council held at Toledo twenty-four years earlier (656) had forbidden the acceptance of oblates under the age of ten.