The Bayeux Tapestry: A Canterbury Tale
J.L. Laynesmith unravels one of the mysteries of the Bayeux Tapestry.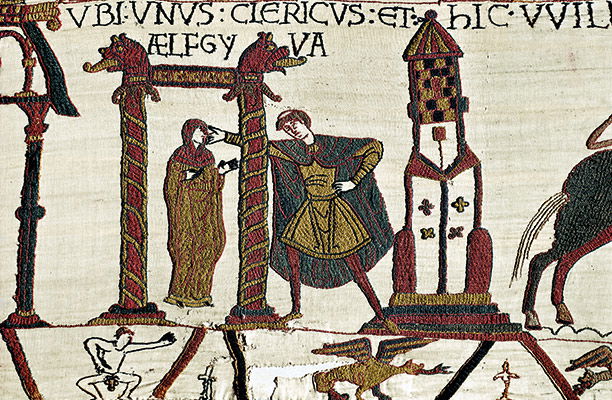 The Bayeux Tapestry is one of the most celebrated artefacts of the medieval world, yet much about its meaning and origin is still subject to debate. The most enigmatic section of the embroidery involves a woman called Ælfgyva and an unnamed cleric who is touching her face. The scene's position in the storyline suggests that it is the subject of an important conversation between Harold Godwinson and William, Duke of Normandy. But, without knowing who Ælfgyva and her cleric are, we cannot understand what the Bayeux artist(s) were trying to communicate about this crucial meeting. Theories abound about who Ælfgyva may have been, although curiously little attention has been paid to the cleric's identity. I would suggest that this scene plays a crucial part in our understanding of the motive and message of the entire Bayeux Tapestry.