The Battle of St Albans, 1455
Anthony Pollard asks whether the battle should rightly be seen as the launch of the Wars of the Roses.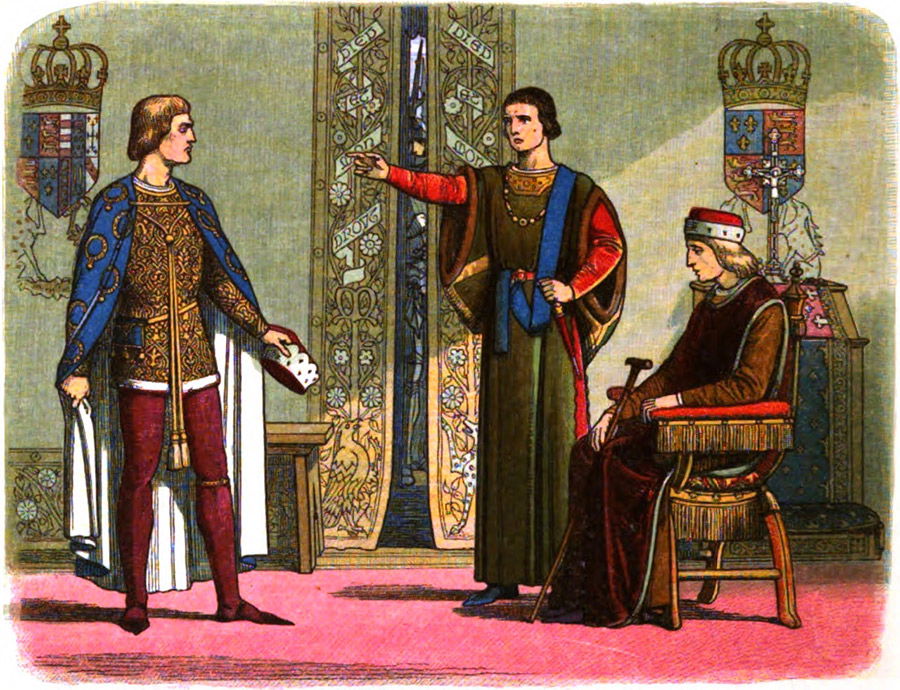 Henry VI (right) sitting while the Dukes of York (left) and Somerset (center) have an argument.
On the morning of May 22nd, 1455, three of the greatest lords in England at the head of a formidable force of armed retainers attacked the King's household in the streets of St Albans. They hacked two rival peers to death in front of the King in Holywell Street and they took the King himself, slightly wounded in the neck during the attack, into protective custody. The first battle of St Albans, widely regarded as the first battle of the Wars of the Roses, was, in modern parlance, nothing short of a military coup.