One of the bloodiest and most decisive battles in Irish history took place a thousand years ago this month.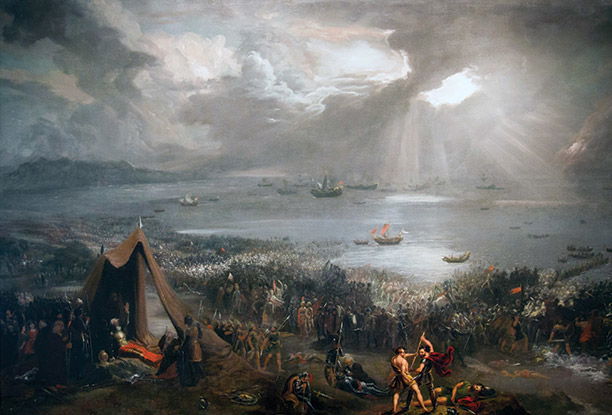 Clontarf is now an affluent suburb north of Dublin, but a thousand years ago it was the setting for an unprecedented event in Ireland's history. Good Friday 1014 saw the Battle of Clontarf, an all-day affair of infernal carnage, where longstanding animosities climaxed in a spectacular deluge of bloodshed.
To commemorate the anniversary, the Clontarf community is hosting a slew of diverse events that range from historical society lectures to a rugby match between Clontarf and the Barbarians FC. According to the website there will also be an interactive history display where visitors can see if they are mighty enough to wear the armour and carry the weapons of the 1014 combatants. There are walking tours that explore the old Viking Dublin as well as Brian Boru Millennium Celebration tours that take visitors to the very site where, by most accounts, the old leader was slain.
Dublin City Council will hold a Battle of Clontarf Festival on Easter Weekend (April 19th and 20th) at St Anne's Park in Clontarf. This free festival will include many exhibitions as well as sword and archery sessions for participants of all ages. Each day will culminate in a 45-minute re-enactment of the battle, featuring hundreds of would-be warriors – including ones on horseback – appearing in an event billed as 'the biggest living history battle re-enactment ever held in Ireland'.