Australia and the US were allies during the Second World War, though that wasn't always apparent in the relationship between GIs and Diggers. This is the story of one especially bitter encounter.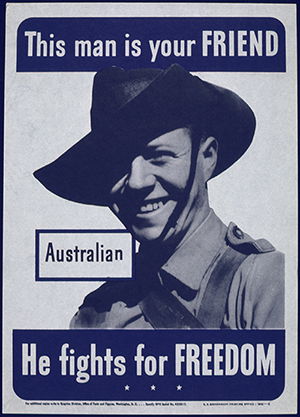 It was not only in wartime Britain that American GIs were regarded as 'overpaid, oversexed and over here'. Brisbane, the capital of Queensland, is situated on the coast of the south-eastern edge of the state. In 1942, following his escape from the Philippines, General Douglas Macarthur set up a headquarters in the city and tens of thousands of US troops were camped close by, swelling the population of the 300,000 or so Australian inhabitants of the Greater Brisbane district.
With their smart walking-out uniforms, their movie-star accents, their better pay and their access to various luxuries, they were a hit with many young women: at least that was how the 'Diggers' saw it. In addition, while the Australians were not known for treating aboriginals particularly well, they took exception to the segregation and the denigration that white GIs inflicted on their black brothers in arms. The situation became explosive when Macarthur made some critical remarks about the fighting capacity of the Australians; and when the first US units engaged alongside Australians in New Guinea performed poorly, the Australian soldiers' hostility intensified.