Automata in Myth and Science
John Cohen traces the ancestry of modern automation back through the curious mechanical inventions of past centuries to the twilight figures of remote mythology.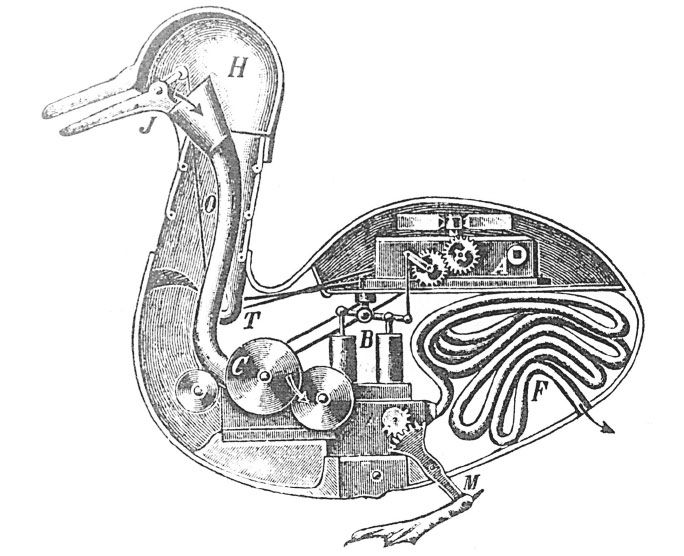 The imagination of our time has been stirred by an exhilarating succession of man-made robots: ultra-rapid computers, pilotless planes, artificial satellites, machines that translate and talk, entire factories automated. They promise the fulfilment of a dream that can be traced through medieval legend to the myths of immemorial antiquity. For the first ancestors of modern automata have to be sought in the twilight figures of a remote mythology.
Hephaestos, in the Iliad, makes self-moving tripods for the banqueting hall of the gods. The statue of Memnon, when touched by the rays of the rising sun, yields sounds like those of a lyre. At Antium and Hierapolis there are walking statues; neophytes descend with marvellous speed into the oracular cave of Trophonius; while melodious voices from virgins of stone fill the temple at Delphi.