Austerlitz: The Battle of the Two Emperors
The greatest battle of Napoleon's career took place on December 2nd, 1805. Although it is often called the Battle of the Three Emperors, Michael Adams sees it as a very personal clash between two men struggling for the mastery of Europe.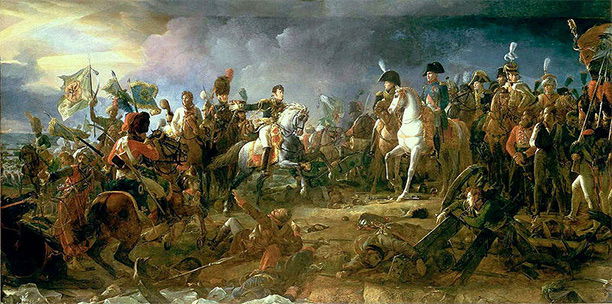 Nelson's great victory at Trafalgar was not the only famous battle fought in 1805. Just six weeks later, on December 2nd, more than 150,000 men in two mighty armies clashed near the small town of Austerlitz (modern Slavkov) in the eastern part of what is now the Czech Republic. This time the French came out on top, inflicting the kind of decisive defeat on their opponents – the combined forces of Austria and Russia – that Nelson had so recently handed out to the Franco-Spanish fleet.
The name of Austerlitz will forever be linked with that of Napoleon Bonaparte. The battle was fought, poignantly, on the first anniversary of his coronation as Emperor of the French and it is widely acknowledged as his military masterpiece, the engagement over which he exerted more personal control than any other. There is, however, another man whose name deserves to be just as closely identified with the events of December 2nd, 1805 as Napoleon himself; but this man spent the rest of his life trying to distance himself from that day just as assiduously as Bonaparte sought to bask in its glory.