Atlantis - Modern Theories and Ancient Tales
The legend of the disappearing continent has deep and ancient roots. By G.E. Millward, G.W. Evans, and L.E. Hull.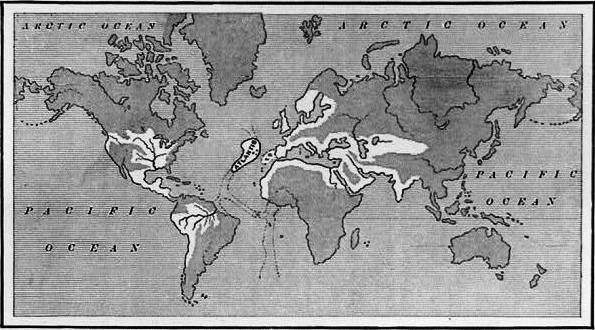 The name of Atlantis has long stirred the curiosity and imagination of men. Almost two and a half thousand years ago Plato wrote in Timaeus and Critias of a disaster in which the sea floor opened up and swallowed a whole continent and its people within 'one night and one day'. Plato's description of Atlantis originated with his ancestor, Solon, who came across the details of the story during his travels in Egypt. Solon brought the tale to Ancient Greece, and Plato recorded it at a later date.
Ever since, scientists, philosophers, poets, politicians, idealists and writers have concerned themselves with the reality or otherwise of this tragic story. This great interest stems from the capacity of Atlantis to be 'all things to all men'; a series of fascinating scientific happenings, the wages of sin for a decadent civilization, a model of political idealism, a piece of nostalgic poetry, the Garden of Eden, and almost every other earthly and unearthly paradise.