Arms and the Man: Abd El-Kader
Was one of France's most formidable opponents to its expansion in North Africa secretly aided and abetted by British guns? John King looks at a tangled tale of nineteenth-century Algeria.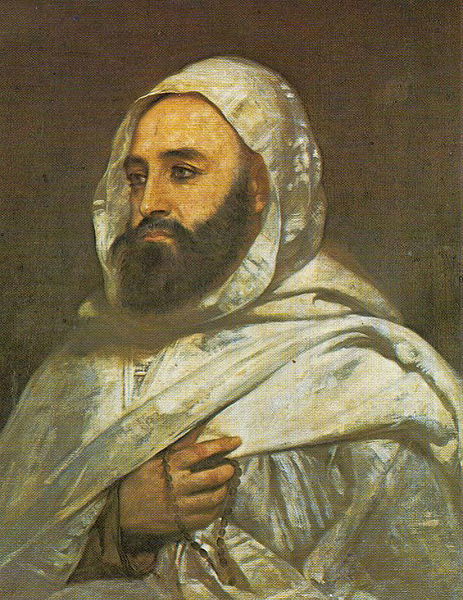 No more, thou lithe and long-winged hawk, of desert life for thee;
No more across the sultry sands shalt thou go swooping free...
(William Thackeray)
In 1856 the Emir Abd el-Kader decided to make a journey from his home in Damascus to Jerusalem. The Emir was France's former adversary in Algeria, a well-known figure in both the Arab world and Europe, who had been pardoned and released by Napoleon III while he was President of France. He was now on his honour never again to act against French interests, and had lived in Damascus with a numerous household since the previous year, on a substantial French pension of 100,000 francs per annum.
In Jerusalem he went to the Muslim holy places, and paid and received various calls, including one to the Turkish governor, though he upset the French Consul by failing to call on him. But the British Consul, James Finn, went to visit the Emir, and also contrived to be present at a formal inter- view at the governor's palace. Finn reported what he saw and heard:
The Emir returns to Damascus where he has taken up a more permanent abode, as we hear, one on an expensive scale. It was strange to sit in a small chamber and listen to a man of such manners and deportment alluding to events 'at the time when I was at war with the French'. I was hardly so well pleased at the Seraglio when he stated before the Pasha and Kadi that during his warfare he had obtained large supplies of arms and ammunition from the English. The French Dragoman was present of which perhaps he was not aware.