The Angevin Empire may have come about by a mixture of luck and calculation, but skill and respect for local custom were required for Henry II to preserve it intact.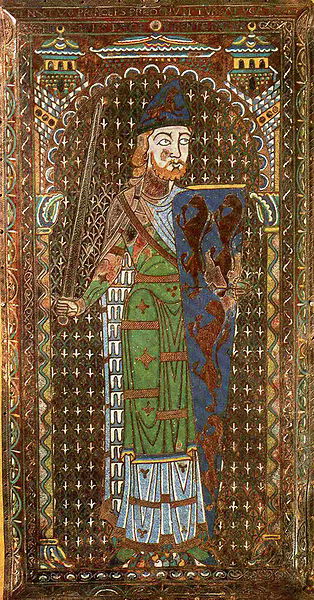 Geoffrey of Anjou (from his tomb in Le Mans Cathedral)
In December 1154 a young man, by the name of Henry was crowned King of England. Although only twenty-one he was already an experienced ruler. At sixteen he had become Duke of Normandy. Two years later, his father Count Geoffrey of Anjou had died, and Henry succeeded him. The following year he became Duke of Aquitaine when he married Eleanor, the heiress to the duchy. A duke twice over, he now added king to his many titles. This vast empire, stretching from the highlands of Scotland to the Pyrenees was passed on intact to his son Richard the Lionheart, and then to Richard's younger brother John.