Algeria's Jewish Question
The Jews of Algeria had lived side by side with Muslims for centuries, but the struggle for Algerian independence presented them with stark choices, as Martin Evans explains.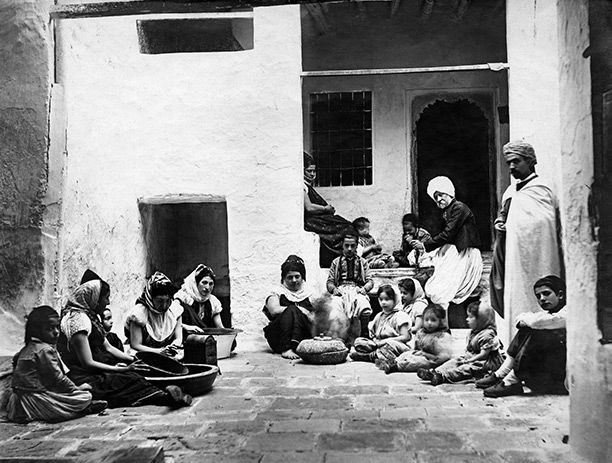 On Wednesday June 22nd, 1961 the 48-year-old Jewish musician Raymond Leiris was shopping with his daughter in the crowded market of his home town, Constantine, in eastern Algeria. Suddenly, without warning, a young Muslim gunman surged forward to shoot him in the back of the neck. The defenceless Leiris was killed instantly, another victim of a round of shootings in Constantine that day, which left one Algerian woman dead and two other people seriously wounded.

It was a shocking incident even if, after nearly seven years of war between the Algerian National Liberation Front (FLN) and France, the colonial power, there was no shortage of horrific events to record. By no stretch of the imagination was Leiris a military target. Popularly known as Cheikh Raymond, he was one of the great figures of the Andalusian musical tradition, a gifted oud player, blessed with an astonishing voice. Studying under the greats of Algerian music – Cheikh Chakleb and Cheikh Bestandji – his Cheikh Raymond Orchestra encapsulated the style known as malouf. He was a living symbol of a shared Jewish-Muslim culture. We still do not know why he was murdered. Neither the FLN, nor the Secret Army Organisation (OAS), the hard-line pro-French Algeria terrorist group formed in January 1961, ever claimed responsibility for his murder.