It is time Henry Hunt's reputation as a vainglorious demagogue was reassessed.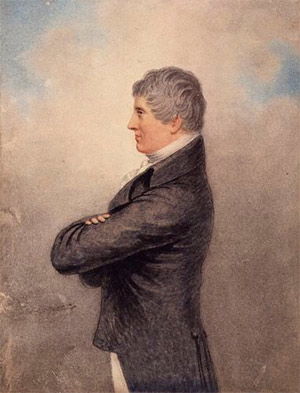 Portrait (c. 1810), watercolour, of Henry Hunt (1773–1835) by Adam Buck (1759–1833)
The most popular and flamboyant figure in radical politics in the pre-Chartist period, 'Orator' Hunt, has been disparaged by successive generations of historians. Begrudgingly acknowledged as the star attraction at the ill-fated 'Peterloo' meeting in Manchester in 1819, this gentlemanly radical with his famous white hat and stentorian lungs has been hastily dismissed as a vainglorious empty demagogue whose braggadocio discredited and retarded reform. Like his successor and emulator, Feargus O'Connor, he was the marplot of the very cause he professed to espouse, a sorry blight on the early radical movement.
On the occasion of the 150th anniversary of his death, it is time to set the record straight and acknowledge Hunt's considerable contribution to radicalism and the making of the English working class. Under his leadership, the popular movement developed the language and programme, ideology and analysis, strategy and class appeal, which remained unchallenged until the final collapse of Chartism. Henry Hunt, indeed, was the pioneer of working-class radicalism, the true founder of the Chartist challenge.