Give the Borgias a Break
As we soak up television dramas that revel in the scandalous personal lives of popes and kings, we are in danger of losing sight of these figures' real historical importance, argues Tim Stanley.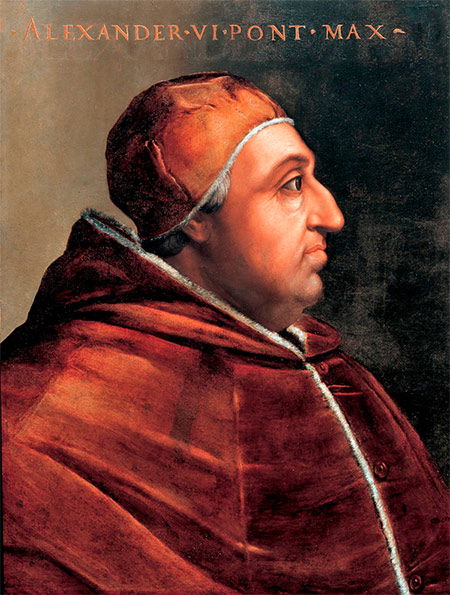 Rodrigo Borgia as Pope Alexander VI
This spring The Borgias, a historical drama directed by Neil Jordan, premieres on US television. Jeremy Irons stars as Rodrigo Borgia, 15th-century pope and lascivious patriarch. The series promises to do for the Italian Renaissance what The Tudors did for the English Reformation: explore a period of political and religious change through the medium of kinky sex and comic book violence. And yet, while the drama is certainly not censorious, it does conform to a new morality in popular history.The Borgias, The Tudors and the HBO series Rome all seem to conclude that the reputation and beliefs of historical figures are invalidated by their personal misbehaviour. But this mix of gossip and prudery does not apply well to previous societies that lived more comfortably with the paradox of public virtue and private vice.
Sign up for our free weekly email