Hákon the Good
Inspired by his upbringing at the English court, Hákon I – nicknamed 'Athelstan's foster-son' – strove to make Norway more like his mentor's realm, a well-organised Christian kingdom. His reforms were to have a lasting impact, explains Synnøve Veinan Hellerud.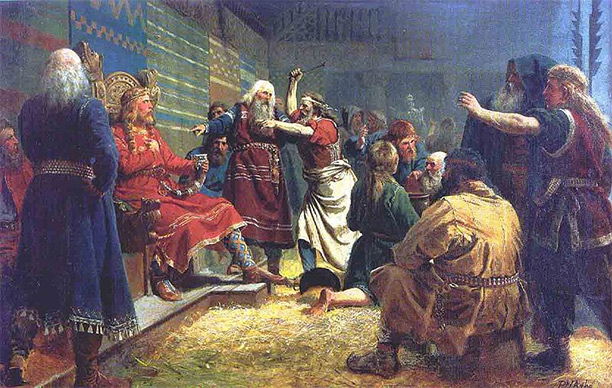 Five sagas, some in Latin, some in Old Norse supported by skaldic (medieval Scandinavian) verse, tell the story of Hákon Aðalsteinsfóstri, youngest son of the Norwegian king Harald Fairhair (r. 872-930) and brother of the infamous Eric Bloodaxe (r. 931-33). Hákon earned his nickname from having been brought up in England at the court of King Athelstan. After the death of his father, Hákon returned to Norway, was accepted as monarch and ruled for 27 years. His reign is described in the sagas as a peaceful and prosperous period and he was remembered as Hákon the Good. His success as a ruler is at least partly due to his personality, but there is no doubt that his English upbringing was an important influence on the future king.
This article is available to History Today online subscribers only. If you are a subscriber, please log in.
Please choose one of these options to access this article:
Call our Subscriptions department on +44 (0)20 3219 7813 for more information.
If you are logged in but still cannot access the article, please contact us
If you enjoyed this article, you might like these: