'A brutally tough place for brutally tough people'
The court martial and acquittal of a senior British Intelligence officer accused of presiding over abuses of German prisoners during the Second World War highlights failings in intelligence policy and accountability, says Simona Tobia.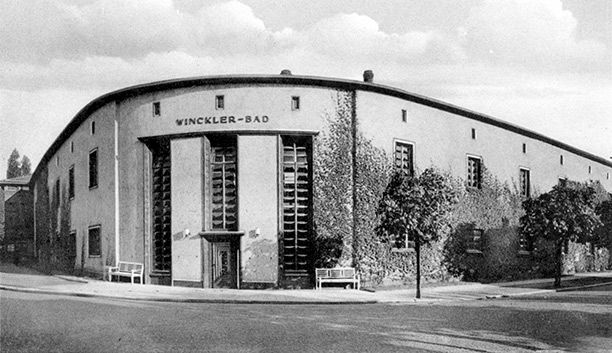 Violence is taboo, for not only does it produce answers to please, but it lowers the standard of information.' These words, uttered by Lieutenant Colonel Robin W.G. 'Tin Eye' Stephens during his court martial in 1948 over allegations of prisoner mistreatment, underpinned the British approach to interrogation. British questioning systems are usually regarded as legal, humane and effective, but certain cases challenge this view and raise questions about the boundaries between military interrogation and ill-treatment. That incidents of violence and torture occurred at certain British prisons during and after the Second World War, was the result of some zealous 'rotten apples' rather than part of an established policy. But there is also the matter of responsibility. Who was to be held accountable for these transgressions?

After war was declared in 1939 specific interrogation facilities were established both in Britain and abroad with the precise purpose of gathering intelligence via interrogation of the enemy. The Prisoner of War Interrogation Section (PWIS) with its system of 'cages' across Britain (including the infamous London District Cage), the London Reception Centre at the Royal Victoria Patriotic School, Camp 020 in Richmond and Combined Services Detailed Interrogation Centres (CSDIC) were all elements of a complex system of networks that contributed to the overall success of British intelligence during and after the conflict.

Within 24 hours of the outbreak of war Britain's first CSDIC was in operation at the Tower of London with the aim of submitting selected enemy captives to a 'comprehensive interrogation by specially qualified officers'. Several interrogation centres were also set up in locations abroad, together with a number of mobile units. At the end of the conflict, interrogation took on a new importance, especially in occupied areas where there were huge numbers of prisoners of war. Its function now was not only to collect strategic information, but also to aid de-nazification and, increasingly, to identify potential Soviet spies. Thus in mid-1945 the War Office, in collaboration with MI5 and MI19 (a section of the Directorate of Military Intelligence), established a new centre in the British zone of occupied Germany. Bad Nenndorf was a spa town near Hanover, which had prospered for over a century thanks to its mud baths. As the new camp commander Lieutenant Colonel Stephens wrote:
This article is available to History Today online subscribers only. If you are a subscriber, please log in.
Please choose one of these options to access this article:
Call our Subscriptions department on +44 (0)20 3219 7813 for more information.
If you are logged in but still cannot access the article, please contact us
If you enjoyed this article, you might like these: