Balkan Wars
Richard C. Hall looks at the bloody conflicts in south-eastern Europe which became the blueprint for a century of conflict in the region.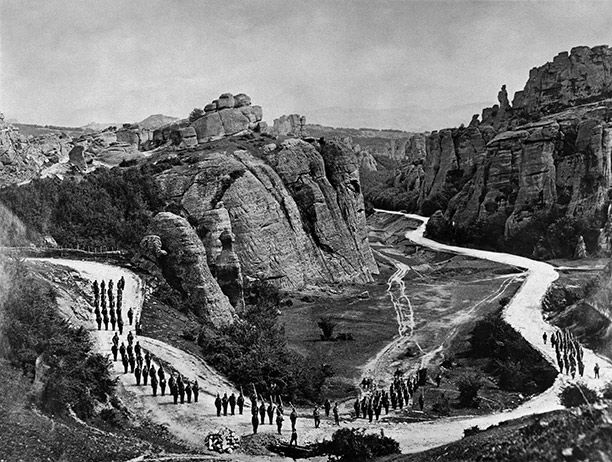 October 2012 marks the centenary of the outbreak of the First Balkan War, when Montenegro declared war on the Ottoman Empire. It was Prince Petar, the third son of Montenegro's King Nikola, who fired the first artillery shot across the Montenegrin-Ottoman frontier. Nine days later the Ottoman Empire declared war on Montenegro's Balkan allies: Bulgaria, Greece and Serbia. In the ensuing conflict this loose coalition confronted the once mighty Turks. The following year, in the brief but bloody Second Balkan War, Bulgaria fought against its former allies and, at the same time, underwent invasion from Ottoman and Romanian forces. These two wars represented the rise of nationalism as the basis for political legitimacy in south-eastern Europe as well as the end of 500 years of Ottoman rule in the region. They also established a pattern of brutal and complex conflicts that recurred in the western part of the peninsula between 1941 and 1945 and again in the same general region during the Yugoslav Wars of 1991-2001.
This article is available to History Today online subscribers only. If you are a subscriber, please log in.
Please choose one of these options to access this article:
Call our Subscriptions department on +44 (0)20 3219 7813 for more information.
If you are logged in but still cannot access the article, please contact us
If you enjoyed this article, you might like these: