Science & Shelley: What Mary Knew
Patricia Fara explores the scientific education of Mary Shelley and how a work of early science fiction inspired her best-known novel Frankenstein.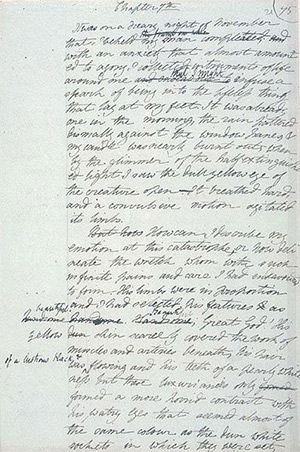 Ever since Boris Karloff's striking film performance in 1931, Mary Shelley's Frankenstein (1818) has symbolised everything that seems bad or frightening about science – the atomic bomb, genetically modified foods, luminous transgenic animals. But, when the teenage author dreamt up her plot and her characters, she was commenting on her own experiences rather than designing a manifesto for the future. As one early reviewer commented, Frankenstein 'has an air of reality attached to it, by being connected with the favourite passions and projects of the times'. Unlike now, science was not central to society – even the word 'scientist' was not coined until 1833 (by William Whewell, future master of Trinity College, Cambridge). Frankenstein was published in that key formative period of the early 19th century before professional science became established in the Victorian era. Conventionally deemed a work of fiction, this gripping novel offers an exceptionally fascinating insight into scientific issues of the day.
This article is available to History Today online subscribers only. If you are a subscriber, please log in.
Please choose one of these options to access this article:
Call our Subscriptions department on +44 (0)20 3219 7813 for more information.
If you are logged in but still cannot access the article, please contact us
If you enjoyed this article, you might like these: