Referendums: A Device for Despots?
Nigel Jones traces the chequered history of European referendums and asks why they appeal as much to dictators as to democrats.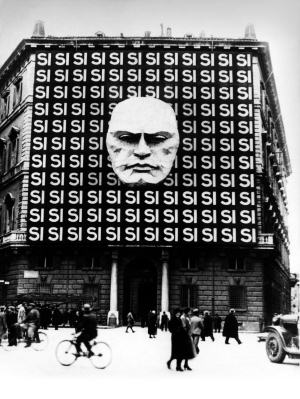 Britain held its first ever nationwide referendum on June 6th, 1975, to approve or reject the country's entry two years earlier to what was then called the European Economic Community (EEC). Yet the idea of directly consulting the electorate on a single political decision was widely regarded as an unwelcome foreign intrusion into the British body politic. Referendums were, in the words of the former Labour Prime Minister Clement Attlee, 'a device for despots and dictators'.

Referendums are certainly far more familiar in continental Europe than in Britain. They are used most frequently in Switzerland, where they are triggered if just 100,000 citizens petition for one. Now, with a referendum on Scottish independence looming in 2014, if not earlier, and the oft-promised but always deferred referendum to test how far opinion has changed on Britain's membership of the European Union, it is fitting to take a closer look at the device which has been used by despots and dictators as often as by democrats.
This article is available to History Today online subscribers only. If you are a subscriber, please log in.
Please choose one of these options to access this article:
Call our Subscriptions department on +44 (0)20 3219 7813 for more information.
If you are logged in but still cannot access the article, please contact us
If you enjoyed this article, you might like these: