Bilbao's Britons: Mining in Biscay
Mike Thomas looks back to a period of economic buoyancy in the Basque region, when a special relationship flourished between the people of Biscay and Britain.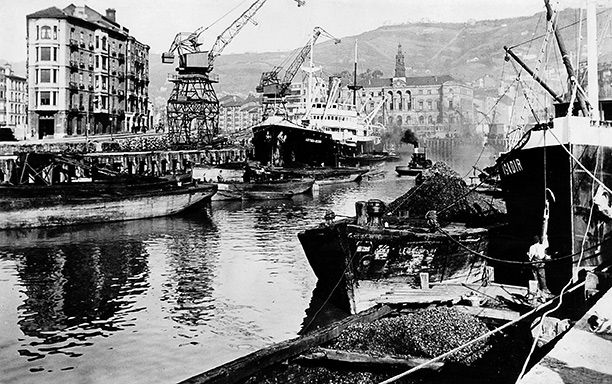 In the mid-1880s William Gill, the British managing director of the Orconera Iron Ore Company, a conglomorate of British, Spanish and German enterprises in the Biscay region, shocked Bilbao society when he sent his son to work in the shipyards. The young Gill, who was training as an engineer, was sent to observe first-hand the craftsmen and workers. In doing so he adopted the lifestyle of a typical workman, leaving home early, finishing late, wearing the traditional blue working clothes and taking along his food for the day. To Bilbao society it was unimaginable that the son of a gentleman should stoop so low, when educational facilities existed which could have excused him from such an ordeal.

The small community of Britons in Bilbao to which the Gills belonged was seen as representative of an advanced industrial nation whose social style, dress and education were to be envied and imitated. According to an obituary of 1901 William Gill 'did much to raise the general tone of the mining industry in Bilbao, and by the authorities of that town he was frequently consulted on engineering and other matters concerning the public welfare, especially as to questions of sanitation'. However Britain's reliance upon empirical means to achieve technical progress was incomprehensible to the Basques. Yet Britain had made remarkable progress in industry and technology without always resorting to formal scientific training. Indeed, while institutions devoted to mining had been established in Saxony in 1765, France in 1816, Belgium and Spain in 1836 and Austria in 1840, in Britain the Royal School of Mines was not founded until 1851. The British experience in Spain in the late 19th century sheds light on both the problems and achievements of its wider overseas developments and was unique in a number of ways.
This article is available to History Today online subscribers only. If you are a subscriber, please log in.
Please choose one of these options to access this article:
Call our Subscriptions department on +44 (0)20 3219 7813 for more information.
If you are logged in but still cannot access the article, please contact us
If you enjoyed this article, you might like these: