Normans and Slavery: Breaking the Bonds
Far from enslaving Anglo-Saxons under the Norman yoke, the Conquest brought freedom to many, as Marc Morris explains.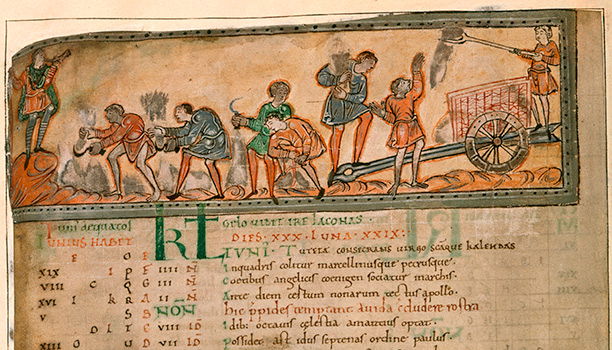 The fortunes of modern Bristol were founded on slavery. During the 18th century the city boomed as a result of its participation in the export of Africans to North America. Regrettably there is no official monument in Bristol today to mark this episode in its history, only a plaque erected privately in 1997 and a footbridge named after a celebrated local slave, Pero. Nonetheless these memorials and the continued pressure on the civic authorities to erect something more prominent are enough to ensure that the city's role in the slave trade will never be forgotten.

What has largely been forgotten, by contrast, is Bristol's role in a slave trade that flourished in Britain some seven centuries earlier. Towards the end of the 11th century the merchants of Bristol were among England's foremost exporters of slaves, in this case homegrown ones. Looking back from the 1120s the chronicler William of Malmesbury remembered:
This article is available to History Today online subscribers only. If you are a subscriber, please log in.
Please choose one of these options to access this article:
Call our Subscriptions department on +44 (0)20 3219 7813 for more information.
If you are logged in but still cannot access the article, please contact us
If you enjoyed this article, you might like these: