Penicillin: The Quiet Cultivator
The story of penicillin is well known, as are those Nobel Prize winners who were honoured for their part in its discovery. But one man's contribution has been overlooked. Malcolm Murfett sets the record straight on the biochemist Norman G. Heatley.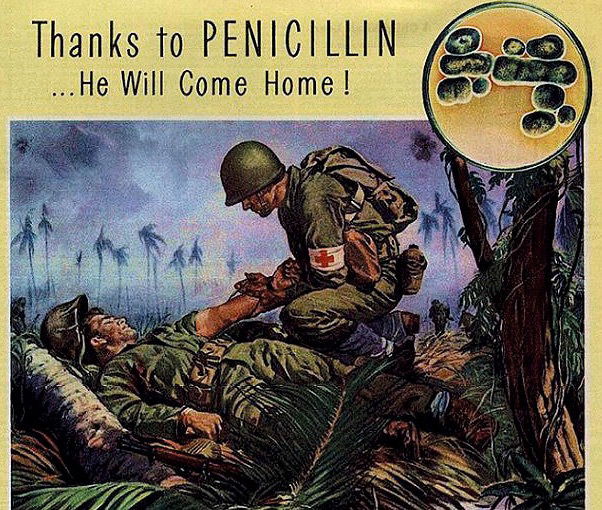 In life, unlike in the movies, the good guys don't always win. Modest, unassuming and dignified, Norman Heatley (1911-2004), the gifted biochemist who played a prominent role in the development of penicillin, knew exactly what that old cliché meant. His story deserves to be told because he suffered a grave injustice at the hands of the international scientific community, which denied him the glittering prizes bestowed on those deemed responsible for the discovery of one of the most important drugs of all time. Those who knew of Heatley's unorthodox and innovative methods – used to extract and purify penicillin in sufficient quantities to make it possible to conduct clinical trials on both rodents and human beings alike in 1940 – were in little doubt that without him Sir Alexander Fleming, Professor Howard Florey and Dr Ernst Chain would not have received the Nobel Prize in 1945. Without his novel and inventive work in the Sir William Dunn School of Pathology at Oxford and his generous collaboration with scientists from the US Department of Agriculture at Peoria, Illinois and the Merck Company in Rahway, New Jersey the capture, purification and production of penicillin – the first of the antibiotics – simply would not have been possible during the Second World War and countless lives would have been lost to bacterial infection as a result.
This article is available to History Today online subscribers only. If you are a subscriber, please log in.
Please choose one of these options to access this article:
Call our Subscriptions department on +44 (0)20 3219 7813 for more information.
If you are logged in but still cannot access the article, please contact us
If you enjoyed this article, you might like these: