Simon Forman: The Astrologer's Tables
Lauren Kassell reveals how the casebooks, diaries and diagrams of the late-16th-century astrologer Simon Forman provide a unique perspective on a period when the study of the stars began to embrace modern science.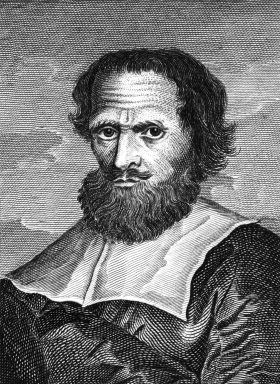 On a September evening 400 years ago, Jean Forman, the wife of the astrologer, Simon, teased him over supper. Could he tell which of them would die first, she asked, mocking his art and his age. He was 58, she 30 years his junior. His reply was simple. She would bury him within a week. This was a Thursday. On Friday nothing happened. On Saturday nothing happened. By Wednesday the astrologer's skill was happily in question. But on Thursday, as Forman set off by boat from Lambeth to the City – presumably to visit clients, attend to business or see friends – he fell down, shouted 'An impost, an impost' and died.

Some years later Jean told this story to William Lilly (1602-81), then England's most famous astrologer. Lilly had tracked down Forman's widow in pursuit of the deceased astrologer's papers and he included the story of Forman's death in the account of his own life that he wrote in 1668 for his friend Elias Ashmole, the great antiquary and founder of the Ashmolean Museum in Oxford. Lilly's autobiography set out a genealogy of English astrologers culminating with himself. Lilly praised Forman as 'judicious and fortunate' in horary questions and stressed that [diagnosing] sickness was his 'masterpiece' [meaning his specialism]. But he also insinuated that the Elizabethan practitioner was an old-fashioned magician, in contrast to himself, whose numerous prognostications during the Civil Wars and Protectorate combined politics and prophecy, improved the astrological literacy of the nation and advanced the art. Forman's death, then, marks not the end of an era when astrologers thrived, but the beginning of a period of a more systematic and public pursuit of the science of the stars.
This article is available to History Today online subscribers only. If you are a subscriber, please log in.
Please choose one of these options to access this article:
Call our Subscriptions department on +44 (0)20 3219 7813 for more information.
If you are logged in but still cannot access the article, please contact us