James Bond at 50: Shaken and Stirred
The release this month of the 23rd Bond film, Skyfall, coincides with the 50th anniversary of James Bond's first appearance on the silver screen. Klaus Dodds looks back on half a century of 007.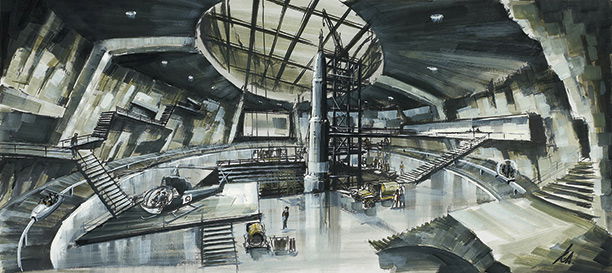 On October 5th, 1962 Dr No premiered at the London Pavilion and made a relatively unknown Scottish actor, Sean Connery, a star. Sent to Jamaica to investigate a suspicious disappearance, the British spy James Bond (007) eventually tracks the killer and a previously unknown secret organisation to Crab Key. With the help of an innocent girl called Honey Ryder, famously dressed in a white bikini, Bond confronts the first of many evil geniuses intent on implementing plans for global domination. Dr No, a disfigured but gifted scientist, reveals that he works for SPECTRE (Special Executive for Counter-Intelligence, Terrorism and Revenge and Extortion). The organisation is planning to sabotage the US space programme in nearby Florida in order to wreak havoc and trigger a conflict between East and West. SPECTRE hopes the United States will attack the Soviet Union in retaliation. Bond, after evading capture and assassination, kills Dr No and scuppers the plot.

The film was a commercial success, even if the trade press reviews were mixed. With a budget of $1 million it generated nearly $60 million in box office receipts and thus initiated an extraordinary chapter in cinematic history. This is all the more remarkable given that there were disagreements over who should play James Bond, arguments over the rights to the original novels and unease among some Hollywood studios that the film was both 'too British' and excessively 'sexualized'. It would have taken a brave person to predict with confidence at that time that Dr No would lead to over 20 other films, making Bond a British icon admired and imitated around the world. Since 1961 Bond has been watched in some form or another by over one billion people. Bond is big business. The latest production will have a budget of $150-$200 million and will expect to earn around $550-$600 million in global box office takings. As a filmic formula the Bond series has proven remarkably resilient over 50 years.
This article is available to History Today online subscribers only. If you are a subscriber, please log in.
Please choose one of these options to access this article:
Call our Subscriptions department on +44 (0)20 3219 7813 for more information.
If you are logged in but still cannot access the article, please contact us
If you enjoyed this article, you might like these: