Medieval Desire: Poise and Passion in the Middle Ages
Courtly love, celebrated in numerous songs and poems, was the romantic ideal of western Europe in the Middle Ages. Yet, human nature being what it is, the realities of sexual desire and the complications it brings were never far away, says Julie Peakman.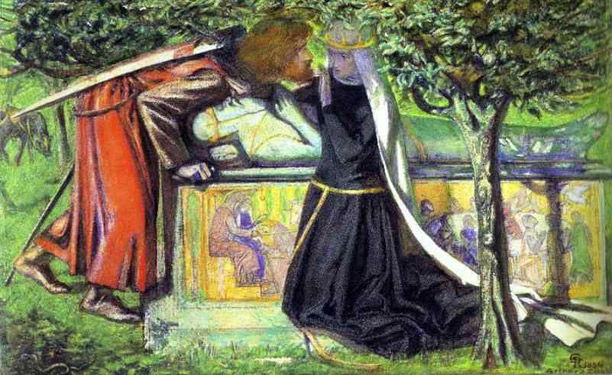 The tale of Guinevere and Lancelot is one of the best-known love stories of the Middle Ages. Lancelot, having strived to attain a position at court, was knighted after becoming one of King Arthur's most trusted allies. As a courtier, initially at least, he had admired Arthur's queen, Guinevere, but kept his passion at bay. However emotion got the better of the couple and with it came disloyalty, dishonour and the destruction of the Round Table. In the end, Lancelot's love for the queen led to the fall of Camelot.
This article is available to History Today online subscribers only. If you are a subscriber, please log in.
Please choose one of these options to access this article:
Call our Subscriptions department on +44 (0)20 3219 7813 for more information.
If you are logged in but still cannot access the article, please contact us
If you enjoyed this article, you might like these: