The Call of the Crusades
An idea promoted by Pope Urban II at the end of the 11th century continues to resonate in modern politics. Jonathan Phillips traces the 800-year history of 'Crusade' and its power as a concept that shows no sign of diminishing.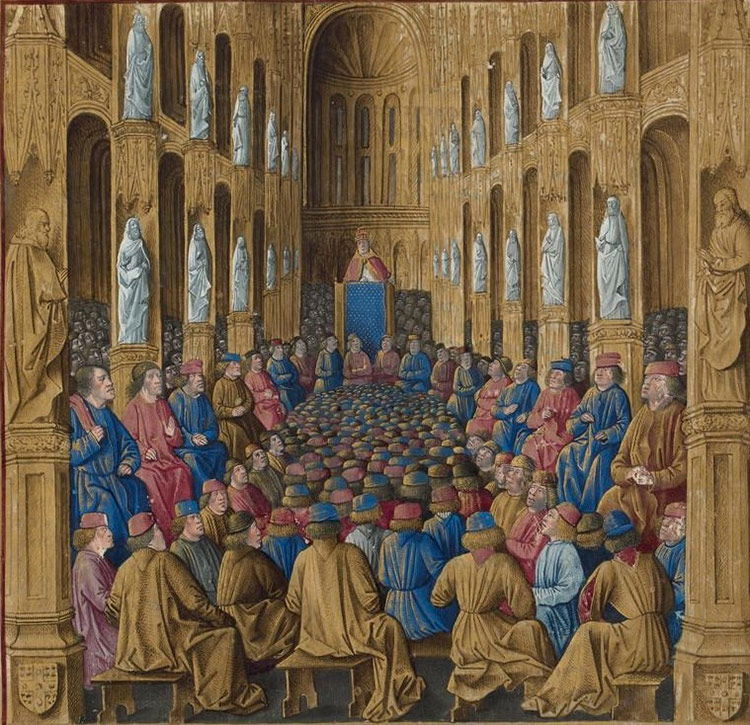 Crusade: according to circumstance, either a toxic byword for conflict between Christians and Muslims or a shorthand for what people believe to be a good and worthy cause. In the former context one might quote Osama bin Laden or, in parallel, the allegations made against Erik Prince, the founder of the Blackwater security company, in Iraq: '[he] views himself as a Christian crusader tasked with eliminating Muslims and the Islamic faith from the globe.' In a more secular arena, any western politician asking for a cut in hospital waiting lists might call for a 'crusade'. Yet such utterly divergent meanings originate with an idea conceived over 800 years ago, a concept that has produced one of the most long-lasting and adaptable legacies of the Middle Ages.
Sign up for our free weekly email