Drink: The British Disease?
Britain has had a long and sometimes problematic relationship with alcohol. James Nicholls looks back over five centuries to examine the many, often unsuccessful, attempts to reform the nation's drinking habits.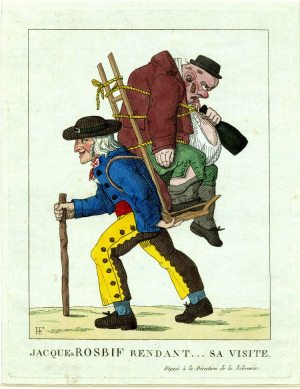 In May 2004 the prime minister Tony Blair gave a speech warning that binge drinking could become a 'new British disease'. Alcohol consumption had risen steeply over the preceding decade and evidence emerged that Britain had some of the highest rates of binge drinking in Europe. Furthermore, a proliferation of bars belonging to national chains appeared to have turned many city centres into sites of nightly drunken chaos. At the same time, the Daily Mail newspaper launched a campaign opposing the implementation of the 2003 Licensing Act, focusing on the removal of statutory licensing hours and the prospect of 24-hour drinking that this entailed. 'Binge Britain' became a common catchphrase, one that implied an underlying relationship between Britishness and the bottle.
This article is available to History Today online subscribers only. If you are a subscriber, please log in.
Please choose one of these options to access this article:
Call our Subscriptions department on +44 (0)20 3219 7813 for more information.
If you are logged in but still cannot access the article, please contact us
If you enjoyed this article, you might like these: