Lawrence in Arabia
Diplomat and traveller Hugh Leach draws on his experience of working with Arab tribes to examine T.E. Lawrence's strategy in the Arab revolt, in anticipation of a new exhibition at the Imperial War Museum.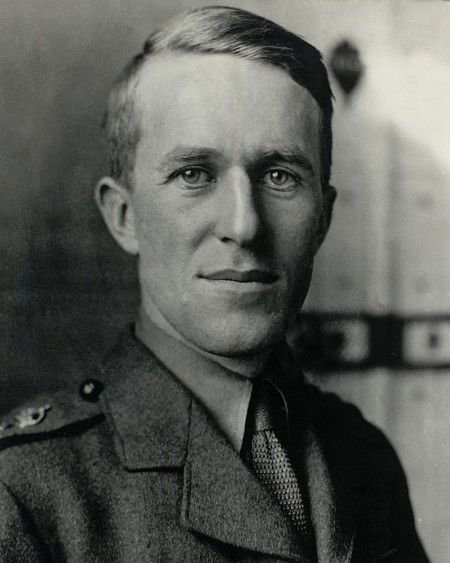 T.E. Lawrence's tactics in helping organize the Arab revolt have been the subject of serious military studies. Basil Liddell Hart, in T.E.Lawrence in Arabia and After (1934), claimed they were superior to those of Saxe, Von Clausewitz (Lawrence's mentor) and Foch, while a paper from the American Army War College in 1973 compared them with those of Mao. If Lawrence was the first to employ 'hit and run' guerrilla tactics in a major conflict, they were adapted in the Second World War by the Long Range Desert Group operating against Rommel in North Africa but using jeeps not camels.
The Arab Revolt, initiated by the Hashemites and aided by the British, was designed to release the Arabs from the Ottoman yoke and drive the Turks out of Arab lands. It started with a local move against the Turkish garrisons in Jeddah, Mecca and Taif on June 5th, 1916, and ended with the Turkish armistice on October 31st, 1918. Lawrence's own involvement on the ground was from his arrival in the Hejaz on October 16th, 1916 until the taking of Damascus on October 1st, 1918.
Most of the action by Amir Faisal's tribal irregulars, advised and aided by Lawrence and a handful of British officers, took place along the axis of the Hejaz railway. This line, built between 1901-08, was designed to carry pilgrim traffic from Damascus to Medina. Although its original purpose was religious, the Turks used it to strengthen their hold over Arabia and maintain supplies to their garrisons.
Both the Arabs and Allies feared that the Turks might break out of Medina, too heavily guarded and defended for the Arabs to take themselves, and recapture Mecca. That would mean not only the collapse of the revolt but the use of that city as a base for Turkish-inspired Pan-Islamic movements against Egypt and the Sudan. Another fear was that the Turks would use the railway line to move their garrison, estimated at around 25,000, to reinforce the Turkish main army in Palestine and Syria. An intelligence report that the Turkish army commander in Medina, Fakhri Eldin Pasha, had received such orders confirmed this fear, though in the event the order was countermanded by Enver Pasha, the Turkish Minister of War. He saw continued occupation of Islam's second most holy city essential if his dream of a Pan-Turanian Islamic empire was to be fulfilled.
Lawrence's primary strategy was to bottle up the Turks in Medina but not to threaten them to the extent an attempted break out would be their only salvation. 'We must not take Medina. The Turk is harmless there. In prison in Egypt he would cost us food and guards... our ideal was to keep his railway working, but only just, with the maximum of loss and discomfort.'
Sherif Hussein, the Hashemite ruler, had no effective standing army. Lawrence saw the dangers of employing Allied troops in the Hejaz other than a handful of British officers with technical expertise. Allied forces would raise suspicions of a new imperial expansion and concerns about non-Muslim troops being employed in the Muslim Holy Land - as it does today. It must be a purely Arab show and seen to be so. So Lawrence's tactic for 'keeping the railway working, but only just' was to raise tribal irregulars who could make hit and run raids on the line thus committing large numbers of Turkish troops to guarding and repairing it. 'Most wars were wars of contact... Ours should be a war of detachment. We were to contain the enemy by the silent threat of a vast unknown desert, not disclosing ourselves till we attacked.' This 'war of detachment' is one which Arab tribesmen understand. They prefer a hit-and-run raid to a face-to-face battle. Man to man, in conventional warfare the Turk would have been the better fighter, better trained and better equipped, but less mobile in pursuit. Bedouin tribesmen don't like sustaining casualties; family and tribal relationships are strong and losses mean a weakening of their numerical strengths.
Lawrence's idea, however, produced its own problems. Those irregulars would have to be recruited from different tribes as the movement advanced northwards. Tribesmen are reluctant to fight far from their own territory. So it involved resolving long-standing blood feuds before one group would co-operate with another. Equally, it was important not to let the uprising get too far ahead of itself, especially as it advanced through Syria. This would subject supporters to Turkish retaliation. Additionally, the scheme needed an injection of arms and money. If Bedouin, like other soldiers, are to fight away from home they must have pay to send to their families. But on top of that, gold, and the attraction of loot, has always been a motivating force for tribesmen. Not all were concerned with establishing a Hashemite throne in Damascus, or were even loyal to the Hashemites. Their outlook was too parochial.
Lawrence understood all this and although he carried the gold he made sure Faisal distributed it. Not all the British officers shared Lawrence's enthusiasm for using tribesmen in this guerrilla warfare. Some placed little faith in their reliability suspecting they were more concerned with their wages and what they could loot. But when working with tribes this had to be expected, even respected, as Lawrence did. As a British officer engaged with Lawrence said, 'He could certainly not have done what he did without the gold, but no one else could have done it with ten times that amount'.
Lawrence appreciated that his role was not as a leader of the tribes but as an adviser to Faisal and as a liaison officer to the British. To anyone with an understanding of the scene, the concept of a British officer actually leading Arab tribesmen, replacing the authority of their own leaders, is absurd. The trick, which Lawrence adopted, is not to give orders but to work as an adviser to a leader who can. In councils of war he must feed in his idea, then let the Arabs debate it until it appears their own. This requires diplomacy and patience.
Faisal was not always easy. As Lawrence wrote, 'The ideal position is when you are present but not noticed'. He did himself lead the odd skirmish with a handful of detached tribesmen, and he understood that to earn respect he must share hardships with them.
Tactics along the line developed ad hoc. 'In railway-cutting it would be usually an empty stretch of rail; and the more empty, the greater the tactical success.' Most tribesmen were enthusiastic about its destruction; its building had taken away their camel trade. Hussein, however, was more reluctant pointing out it had been built by Muslims for Muslims and funded by them from all over the world. It proved more effective to take out curved sections of the line than straight stretches; spares for the latter were stockpiled, for the former they had to be brought from Damascus. Later Lawrence concentrated on destroying trains carrying troops and supplies, depleting both rolling stock and human resources while feeding the Bedouin appetite for loot.
Another tactic was to loose off shots into the early night, causing the Turks to stand to throughout it. Meanwhile the Arabs slept comfortably, rising after the Turkish stand-down to cut the line some way away.
The Arab campaign was essentially in three parts. From Jeddah to Wejh, after which a port was secured for British supplies; from Wejh to Aqaba; and from there to Damascus. While Lawrence's tactics remained basically the same post-Aqaba, he became more closely involved with Allenby's plans, who in turn relied increasingly on Faisal's irregulars to secure his eastern flank during the final push on Damascus. The total number of irregulars who took the field may have reached 100,000, though mustered strength never exceeded about 20,000 at any one time.
Turkish tactics may have seemed stolid in comparison, yet the Turkish soldier was amazingly resilient in keeping the railway open. Lawrence's success can be measured by the Turks having to employ 25,000 troops to guard it. Had they not been thus deployed they would have been available on the Syrian front.
Without Faisal's Arab uprising, supported by Lawrence, the Allies would have been operating in hostile territory and Damascus would not have received them as friends. At it was, the Turks were operating in adverse conditions. It would consequently be unfair to regard the Arab revolt as an irrelevant sideshow. As one venerable Hejazi Sheikh put it, 'Anyone could see that before Lawrence came the Ottomans were winning but after his arrival they lost'.
A reviewer of David Garnet's The Essential T.E.Lawrence (1951) wrote, 'It is a long time since the reading public have been reminded of Lawrence by any notable publication and perhaps some now young will scarcely have heard of him'. David Lean's film and a buoyant Lawrence industry have ensured this is not so. The Exhibition Lawrence of Arabia: the Life, the Legend at the Imperial War Museum, will further render certain the Legend is kept alive.
If you enjoyed this article, you might like these: