Good King John
For centuries King John has been regarded as the embodiment of an evil ruler. But, says Graham E. Seel, this image is largely the creation of monastic chroniclers with an axe to grind. A close examination of contemporary records reveals a more nuanced character.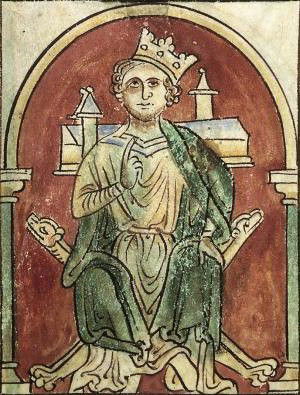 Everyone knows that King John (r. 1199-1216) was bad. In 2009 listeners to Melvyn Bragg's BBC Radio 4 programme In Our Time were told by the medieval historian Nicholas Vincent that 'John really was an absolute rotter through and through; the worst king in English history.' Here is a monarch, it is argued, whose character was so ill-suited to the delivery of effective governance that it was inevitable that his reign should be one of misdeeds and failures. The loss of Normandy; the marriage to Isabella of Angoulême; the murder of Richard I's designated heir Arthur; the prolonged contest with Pope Innocent III; the acts of cruelty against Jews and other members of the political nation; and John's lustfulness towards the wives of his barons – all are perceived as wayside markers pointing to the inevitable climax of the reign: baronial revolt and Magna Carta. Since his own day – apart from a period in the 16th century when he was temporarily rehabilitated by the Tudors because of his resistance to Innocent III and some revisionism undertaken in the 20th century – it has been commonplace to portray John as fatally flawed. 'Foul as it is, Hell itself is defouled by the foulness of John', concluded the chronicler Matthew Paris (c. 1200-59). John was literally diabolical.
This article is available to History Today online subscribers only. If you are a subscriber, please log in.
Please choose one of these options to access this article:
Call our Subscriptions department on +44 (0)20 3219 7813 for more information.
If you are logged in but still cannot access the article, please contact us
If you enjoyed this article, you might like these: