Sicily's British Occupation
During the Napoleonic Wars Britain occupied the strategically important island of Sicily. Most of its inhabitants, tired of long-distance Bourbon rule, welcomed the arrangement, but their monarch did not, as Graham Darby explains.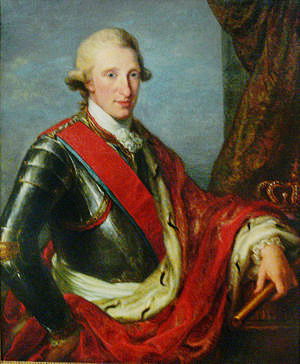 July 2012 marks the 200th anniversary of the short-lived 'English' constitution in Sicily. It is often forgotten that during the Napoleonic Wars the island was continuously occupied by Britain for nine years from 1806 to 1815 with a force of more than 15,000 men. During this time there was a real possibility that Sicily could have become another British colony, as did its nominal dependency, Malta, in 1814.

Sicily had been ruled from Naples by a branch of the Spanish Bourbons since 1734. Their administration left the island in a backward, semi-feudal state. There was little attempt at reform or improvement as Naples was only concerned to milk the island of agricultural produce and taxes. Sicily came into Britain's sights following the outbreak of the war with France in 1793. Pitt the Younger wanted a strong naval presence in the Mediterranean and valued an alliance with the kingdom of Naples and Sicily for its fleet. When Napoleon invaded Naples in 1798, King Ferdinand (confusingly titled IV of Naples, III of Sicily and, after 1816, first of the Kingdom of Two Sicilies) fled to Palermo on Nelson's flagship; it was his first visit to Sicily in 40 years. Nelson was rewarded with the title Duke of Bronte and a huge estate on the island, which remained in the family of his descendants until the late 20th century. On this occasion the king's stay was brief, as a treaty with Napoleon in 1801 allowed him to return to Naples the following year. However the recurrence of war compelled the royal family once again to seek refuge at Palermo in February 1806.
This article is available to History Today online subscribers only. If you are a subscriber, please log in.
Please choose one of these options to access this article:
Call our Subscriptions department on +44 (0)20 3219 7813 for more information.
If you are logged in but still cannot access the article, please contact us
If you enjoyed this article, you might like these: