The Politics of Futbol
Duncan Shaw looks at how the entry of Spain into the EEC in 1985 furthered its process of integration into the European community. During the Franco years, the ostracised regime used football to initiate this gradual road towards acceptance. The Catalans and the Basques, however, used football as a means of popular protest.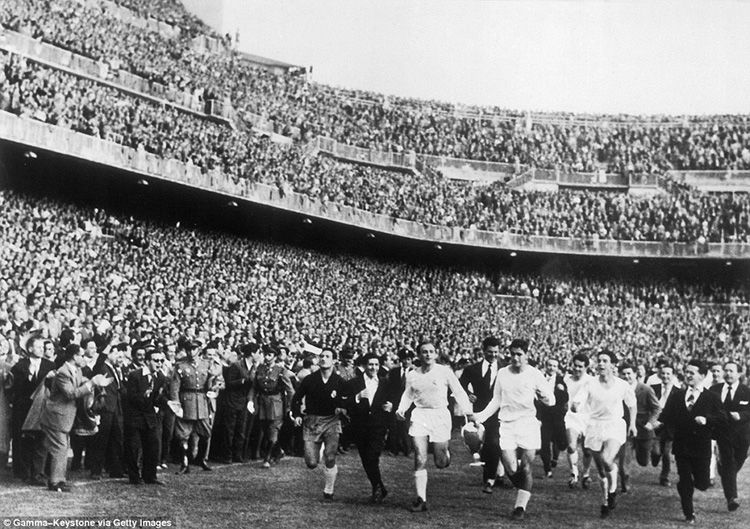 On June 21st, 1964, an ecstatic crowd of 120,000, awash in a sea of red and yellow, cheered and applauded Generalissimo Francisco Franco as he stood up to leave the Madrid summer evening gathering. This was no mass rally of political affirmation that the dictator was leaving, but a football match. Spain had just beaten the Soviet Union in the Final of the European Nations' Cup; so much more than just a football victory: a triumph for international co-operation over Cold War hostility, but, conversely, perhaps also a triumph over the old Red enemies of the Civil War.
The conservative ABC newspaper was moved to comment the following day:
Sign up for Miscellanies, our free weekly email