Gold, Silver and Bronze: The Ancient Olympics
The ancient Greek Olympics were just as enmeshed in international politics, national rivalries and commercial pressures as their modern counterpart, says David Gribble.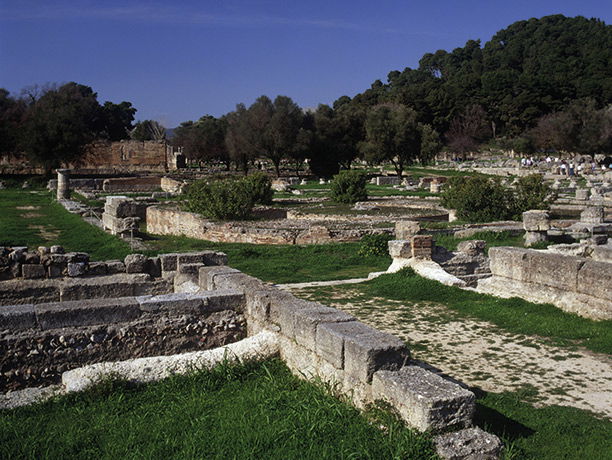 In the first Olympic games of the modern era, held in Athens in 1896, the marathon was won by a Greek, Spiridon Louys. As he entered the Olympic stadium the audience erupted in cheers and Prince Constantine and Prince George of Greece hurried to the track to accompany him to the finish. Among the crowd was the French writer Charles Maurras, who remarked to Pierre de Coubertin, the founder of the modern Olympic movement: 'I see that your internationalism does not kill national spirit, it strengthens it.' The ability of an Olympic victory to contribute to national prestige was evident for the first time in the modern era.

The Olympics are an international showcase of national achievement. International sports festivals need states to host them and participate in them. They also need money to pay the athletes, stage the competition and finance the national display. The inaugural games of 1896 would not have been possible without the political intervention of Prince Constantine or the financial sponsorship of the Greek businessman and philanthropist George Averoff. Whether we like it or not, international sport is tied up in nationalism, politics and finance. By the 1970s the Olympics would be subject to Cold War boycotts, commercialisation, even, in Munich in 1972, terrorism.
This article is available to History Today online subscribers only. If you are a subscriber, please log in.
Please choose one of these options to access this article:
Call our Subscriptions department on +44 (0)20 3219 7813 for more information.
If you are logged in but still cannot access the article, please contact us
If you enjoyed this article, you might like these: