India: Catching Calcutta's Rays
For three generations one Calcutta family pioneered cultural, political and social advance, making a profound mark on Indian modernity, says Chandak Sengoopta.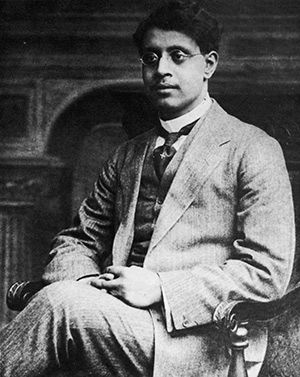 Some of the most interesting recent debates in Indian history focus on 'modernity'. Once it was universally believed that India's unchanging, hierarchical society was infused, albeit incompletely, with European notions of reason, science, individual liberty and nationhood. The British, over some two centuries of colonial rule, brought about a wide-ranging cultural efflorescence, which eventually stimulated Indians to fight for political independence. This smugly Eurocentric myth is far from dead, but it is increasingly challenged by narratives showing how Indians appropriated western ideas selectively and almost never without transforming them in radical, imaginative ways. India could become modern, the Indian intelligentsia appreciated, only by making modernity Indian.

For a coherent and beautifully interrelated set of examples of this process we could do no better than look at three generations of one family – the Rays of Calcutta – and its collateral branches. Although some of the Rays are iconic figures in their home province of Bengal and to Bengali-speaking people elsewhere, only one of them, the filmmaker Satyajit Ray (1921-92), is at all well-known beyond Bengal. Indeed what little has been written in English on earlier members of the Ray family is to be found in the opening chapters of his biographies. In Bengali, the situation is somewhat better, thanks to the work of Siddhartha Ghosh and others, but the Rays deserve still more attention. From printing technology to religious reform, from children's literature to nationalist politics, from painting to cinema, from the education of women to the emancipation of indentured labourers, from book design to cinema, they and their kinsfolk were at the cutting edge of a range of reforms and cultural adventures that repay historical study. The full story of the Rays cannot be told here but even a quick glance at the family's 19th-century activities establishes that Indian modernisation was far more complex than a simple process of westernisation.
This article is available to History Today online subscribers only. If you are a subscriber, please log in.
Please choose one of these options to access this article:
Call our Subscriptions department on +44 (0)20 3219 7813 for more information.
If you are logged in but still cannot access the article, please contact us
If you enjoyed this article, you might like these: