Taking the Blitz to America
In the summer of 1941 a collection of paintings by serving members of the London Fire Brigade was exhibited in the United States. Anthony Kelly describes the success of a little-known propaganda campaign celebrating Britain's 'spirit of civilian heroism'.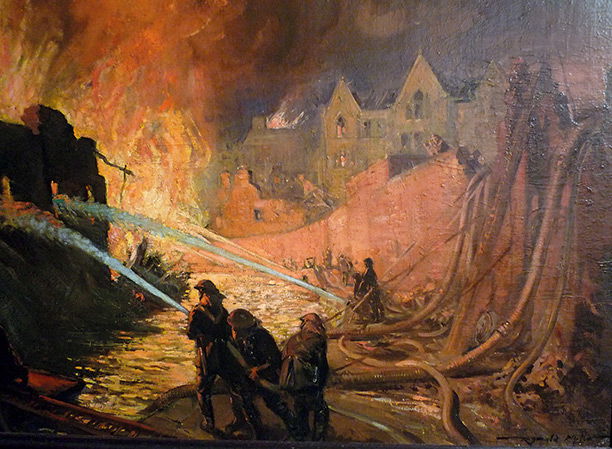 From the moment Winston Churchill came to power in May 1940 the United States was central to his strategy. His aim was to use all possible means, including propaganda if necessary, to persuade Americans to join in the war. But Britain's mouthpiece in the US, the British Library of Information, was not designed for propaganda and was said to have reflected a remote, 'Sleepy Hollow' worldview.
This article is available to History Today online subscribers only. If you are a subscriber, please log in.
Please choose one of these options to access this article:
Call our Subscriptions department on +44 (0)20 3219 7813 for more information.
If you are logged in but still cannot access the article, please contact us
If you enjoyed this article, you might like these: