The skills of the stone mason align with language to document a 30-year love affair with stone.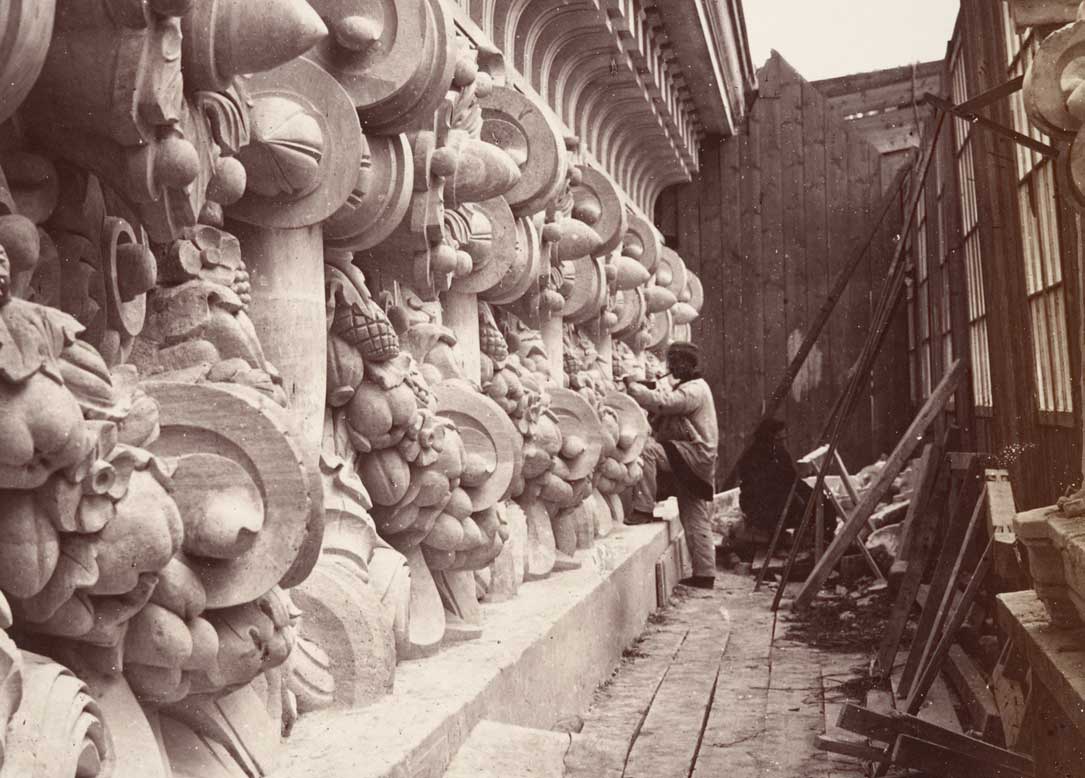 It is not very often that the skills of hand and eye align with that of language, but in Andrew Ziminski's case the writer has been lying low while the craftsman went about his business for over three decades. Now, on the page, he is revealed as being thoughtful, observant and well-informed, as much at ease with words and emotions as with the stone he works with, whether readjusting the sarsen blocks of Neolithic burial tunnels, or sorting out  a replacement block of stone below the ethereal spire of Salisbury Cathedral. 
The Stone Mason recounts his more than 30-year love affair with stone, based in what he calls Wessex (with a detour to Wales). He takes a chronological and geological approach and is as attuned to the natural landscape, flora and fauna, topography and contour, as to the many characteristics of the materials he and his colleagues handle on every one of their varied jobs. But Ziminski also takes us on a kind of road trip, if you switch from tarmac to water, getting his trusty canoe out of the back of the truck and setting off by river or canal. This is how stone travelled, runs his argument. At water level,  you gain a very different perspective. 
Andrew Ziminski, for all that he favours  a white plastic mallet, has an astonishing arsenal of tools to hand, mastering arcane architectural terminology, from beakheads (those bird-like ornaments that are crammed onto Norman mouldings like nests of hungry fledglings) to lierne ribs (one part of the complex structure in Gothic vaulting). Glossaries are rarely this lively, or immediate. In Ziminski's company you must be ready to whip out the sleeping bag and bed down almost anywhere, in or out of doors, while remaining observant, whether to the habits of ancient tribes (he is fond of the Beaker folk), the bad manners of the cathedral jackdaws at Salisbury or the possibilities offered by limestone carved fragments stored near the Roman Bath (in Bath), such as a crucial part of the pediment of the temple of the goddess Sulis-Minerva, missed due to it being laid face down for many centuries. 
We meet him and long-term 'confederate' Andy waking up in a chilly Neolithic grave at West Kennet Long Barrow, over the hill from Avebury. A mixture 'of work, convenience and professional curiosity' had brought them to the spot, to stabilise the immense buried blocks and, meanwhile, to look out for any sign of polished stone, evidence of tools used almost 6,000 years ago. At Piggledene (the valley of the hawks), they discover a sharpening polissoir, a lichen-covered block with grooves for axe grinding, out on the scrubby down, as the farmer told them. 
As 21st-century stone masons, Ziminski and his colleagues deal with the incursions of extreme age with diagnosis and remedy. They will never be over-confident as their insouciant late 19th-century peers were. Andrew Ziminski is firmly of the Society for the Protection of Ancient Buildings (SPAB) persuasion and plays tribute to his months spent as a William Morris crafts fellow of the Society, being introduced to the philosophy of conservative repair: 'A new road for me, but one that I have been travelling ever since.' He appreciates the valid 'ache of modernism' in Sapperton, where Arts and Crafts architects and designers met functionalism with flair, while consideration of the Portland stone memorial column in Mells, inscribed 'Raised in the Home of our Delight' and designed by Edwin Lutyens to commemorate the 21 village dead of the First World War, is the means to bring the book, and us, full circle. 
The Stone Mason: A History of Building Britain
Andrew Ziminski
John Murray 336pp £20
Gillian Darley is the author of Excellent Essex: In Praise of England's Most Misunderstood County (Old Street, 2019).