Two excellent studies highlight the commonality of gay and lesbian experience in Britain and Germany over the past century and a half.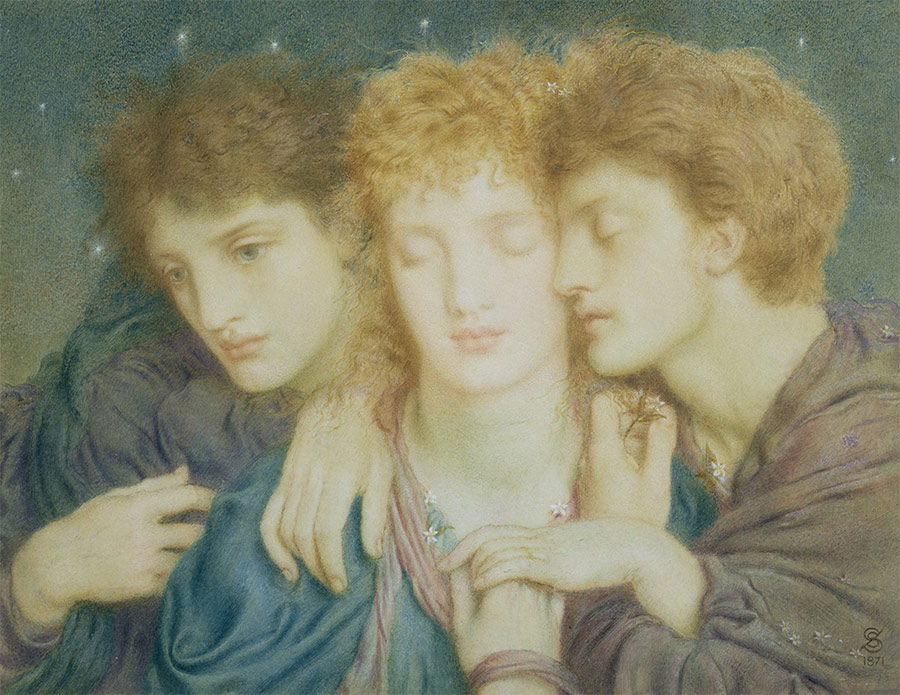 What is most striking about these two histories is the commonality of gay and lesbian experiences across notional divides of time and place and the way in which the challenges facing homosexual men and women have recurred with remarkable regularity over the last 150 years. In the process, both these volumes question common assumptions surrounding gay history.
In Queer Identities and Politics in Germany, for example, Clayton J. Whisnant points out that the supposedly easy-going Weimar Republic was not as tolerant towards homosexual behaviour as is often believed. Indeed, during the 1920s policing was more repressive than it had been before the First World War. A rise in conviction rates under the notorious Paragraph 175 of Germany's 1871 penal code, which prohibited 'unnatural vice' between men, was due to many factors, including the appointment of a new vice squad commander in Berlin, a tightening of controls on bars and restaurants in Düsseldorf and a crackdown on male prostitution in Hanover following the arrest of the serial killer Fritz Harmann in 1924.
Lesley A. Hall, contributing to the collection Sex, Time and Place, points to a surprising toleration of homosexuality in Britain during the early decades of the 20th century. This was partly due to the work of the British Society for the Study of Sex Psychology (BSSP), which was founded in 1913, just 18 years after the Oscar Wilde trials. The society's members included doctors, lawyers, writers and female suffrage campaigners and it produced pamphlets and a chain of correspondence on the subject of homosexuality in the years before the Second World War. Its activities were eventually eclipsed by the Institute for the Scientific Treatment of Delinquency, whose members included ex-BSSP associates and which played a key role in lobbying for homosexual law reform in the 1950s.
Both these books present the city as a place of refuge, opportunity and solidarity for gay men and women. Carolyn Conroy in Sex, Time and Place reveals how the artist Simeon Solomon continued to develop his unique style of homoerotic art after his conviction for buggery in 1873, while living among the poverty stricken (and apparently tolerant) denizens of Covent Garden and Soho, including a spell at the St Giles workhouse. Wealthy friends and patrons were able discreetly to lend him a hand. 
In Berlin and Hamburg, meanwhile, gay or gay-friendly clubs remained open even at the height of Nazi oppression and sexual encounters were still possible on the streets, in parks and around public baths. 
The safety of the urban environment is movingly highlighted by Matt Cook's survey of the AIDS pandemic in London in the 1980s and early 1990s. Cook notes that the hospitals and hospices that first treated AIDS cases and then developed sympathetic models of palliative care became centres of support, solidarity and activism after families, home communities and the state ignored or rejected infected men.
Some of the essays in Sex, Time and Place read more like contemporary sociological studies than historical analyses and Queer Identities and Politics in Germany specifically addresses itself to an American rather than an international audience. Both volumes are also weighed down by discussions on queer theory and other scholarly debates. This is perhaps inevitable, given their academic focus, although the use of the term 'queer' must cause some discomfort for men and women of an earlier generation, for whom it was an insult rather than a badge of identity. However, without a doubt, these books open doors onto a half-forgotten and obscured aspect of human history. 
It is the stories and voices of individual men and women from different geographies and chronologies that lift the narratives and highlight the challenges, dangers and joys of gay lives in the not-so-very-distant past. 
Queer Identities and Politics in Germany: A History, 1880-1945
Clayton J. Whisnant
Harrington Park Press 400pp £34
Sex, Time and Place: Queer Histories of London, c.1850 to the Present
Edited by Simon Avery and Katherine M. Graham
Bloomsbury 320pp £85
John-Pierre Joyce is a writer, journalist and teacher. He has recently completed a gay history of Britain, 1954-70.