A former editor of History Today looks back on a life mixing the personal and the political.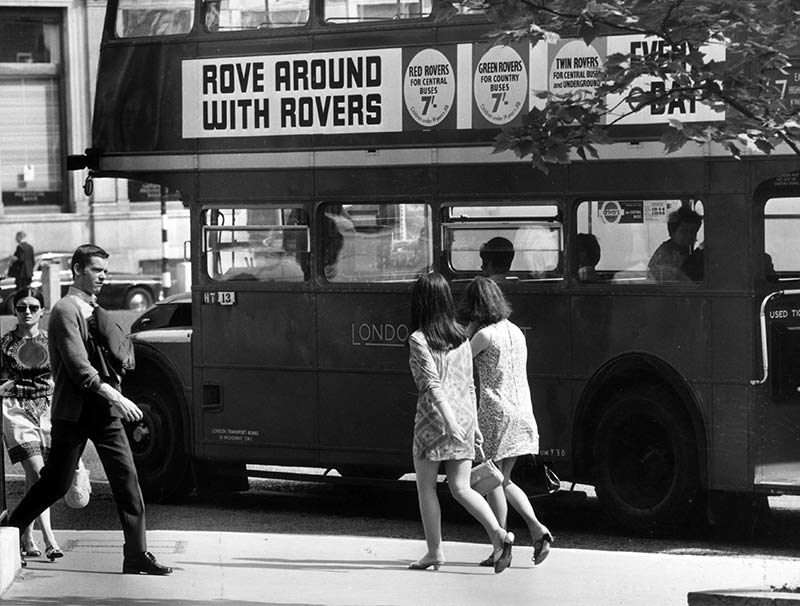 Every generation feels that it is moving on the uncharted frontier of time and historians, too, are subject to this insecurity. However, it is some comfort to view the life one has led in a wider social context. It is this that forms the structure of Juliet Gardiner's brief but absorbing memoir Joining the Dots: a Woman in her Time. Juliet was editor of History Today for several years in the 1980s, when 'history from below', Cobb and Ladurie-inspired studies of long-past petits papiers, working-class, black and feminist accounts were all coming to the fore. Although this social and academic evolution is mentioned, almost in passing, towards the end, it is not what the book is about. It is the route by which the author travelled to this point, from her birth, her childhood, her adolescence and precipitously early marriage that constitutes the core of this account, with these personal events placed in the context of wider social history.
The first chapter, 'A War Baby', opens with the author's birth in June 1943 but sidesteps at once into a brief review of the effect of the Second World War on the birth rate (immediate fall soon followed by a sustained rise) and of the difficulties of rearing children during wartime and postwar shortages. Not until the following chapter is it revealed that Juliet was adopted and then we step again into a survey of unmarried motherhood, still very much a taboo in that era. Before welfare benefits, reliable contraception and abortion law reform, infants that mothers could not keep were often handed over to new parents via informal arrangements. It is a world many people are old enough to remember, yet it seems extraordinarily remote, so fundamentally have our moral priorities shifted.
Juliet's adopters were a childless, lower-middle-class couple in their late forties who told her she was adopted yet refused to give her more information. Only after she was grown-up did she learn from an aunt that her birth-mother had been Italian. This cut-off was considered appropriate at the time and Juliet always tries to be fair to her adoptive parents, but states 'My adoption was not terribly successful. My mother and I were a disappointment to each other.' It is shocking to hear that when annoyed with the intellectual cuckoo she had taken into her narrow nest, this mother would indulge in such taunts: 'If only you knew who your father was.' After that, 'her lips would purse into a stony silence leaving me none the wiser as to whether he might have been the Duke of Windsor ... or an American GI ... (as I often fantasised)'.
Unsurprisingly, the cuckoo bolted at 16, into bedsitter-and-waitressing independence, which is the cue for another wedge of social context. They were simpler times than now, with jobs aplenty and cheap rents. A modern cuckoo would risk finding herself on the street and prey to drug dealers. Her parents even sent the police to bring her back, but since she was now adult, and respectably employed and lodged, there was no reason for the Law to interfere.
Juliet was encouraged and protected in her bid for freedom by the future Tory MP George Gardiner, who had been a lecturer at a typing course she had been forced to attend as more suitable provision for female life than further education. It seems a little ironic, by today's standards, that the following year she married him. Motherhood soon followed, as did life on an up-market Span housing estate in Surrey in the 1960s and 1970s, when an egalitarian society seemed to be arriving. It was also that happy time when a university degree, on which Juliet was now bent, could be had at no cost.
I put down this untypically brief book feeling that there is more to be said on many of the subjects it broaches.
Joining the Dots: a Woman in her Time
Juliet Gardiner
William Collins 194pp £16.99
Gillian Tindall is the author of The Tunnel Through Time (Chatto & Windus, 2016).