The Making of the Oxford English Dictionary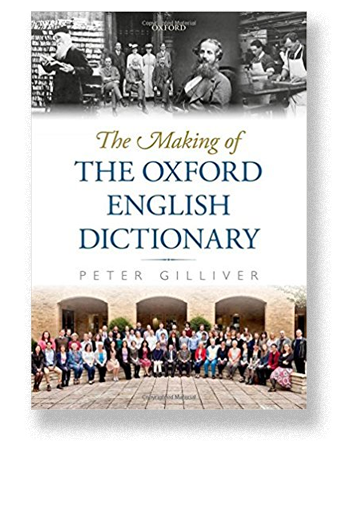 The Making of the Oxford English Dictionary
Peter Gilliver
Oxford University Press 656pp  £40
Was there ever before such an enterprise? It is certainly safe to say that when the 'Committee to collect unregistered words in English' met under the auspices of the Philological Society in 1857, no one could have guessed exactly what would be involved in creating a lexicon totius Anglicitatis. Little more than 50 years later, Lord Curzon, as Chancellor of Oxford, could call the making of this great dictionary 'the largest single engine of Research' in the world. No wonder its first editor, James Murray, found himself in correspondence with everyone from the administrator of the Andaman Islands to the Mayor of Yarmouth or the Chief Rabbi. It is no surprise that it took until 1884 for the first printed fascicle to appear.
From its origins, the whole project is as revealing to historians as it is to lexicographers. Ironically, the English learned to value evidence and, more worryingly, something of nationalism, from their intellectual kinship with German philologists. In a brilliant phrase, the critic John Gross was right to call a key early figure, Frederick Furnivall, 'one of the great rock-blasting entrepreneurs of Victorian scholarship'. Furnivall had lost much of his fortune in the banking collapse of Overend & Gurney in 1866 and the whole history of the OED is a case story of how business can balance long-term objectives with short-term needs. Some notable publishers, John Murray among them, declined. Oxford itself, said Furnivall, was even worse to negotiate with than Alexander Macmillan: '& he's a Scotchman & a tradesman'. This history is also revealing of the politics of institutions; Murray likened meeting the delegates of the committee to the Congress of Berlin, 'with myself as Russia, the Dons as England, Max Müller [a distinguished philologist] as Bismarck, and the result – nothing yet'.
The first incarnation of the dictionary was a perfect symbol of its age, trying in vain to reconcile progress and permanence; its dedication to Queen Victoria in her Diamond Jubilee year expressed that spirit. But it would be unfair to write off more than a century of live development that has followed the first edition as lacking the same distinctive qualities. The subsequent history of the dictionary mirrors advances in technology, from entries handwritten on chocolate bar wrappers – several varieties – to the pioneering digitisation we witness today.
Peter Gilliver proves not only that words have a history but also that the study of that history reveals a great deal about our preoccupations at any particular time. Is it the 'definitive' history? Perhaps not, I thought, after I had looked for the word in my battered micrographic reproduction of the complete dictionary. But since language is a living medium, I still give it the 'definitive' accolade and with very few qualms. 
Jamie Camplin is a historian and publisher. His next book (with Maria Ranauro) will be entitled Books Do Furnish a Painting.