Why do we have a fixation with Alma Mahler?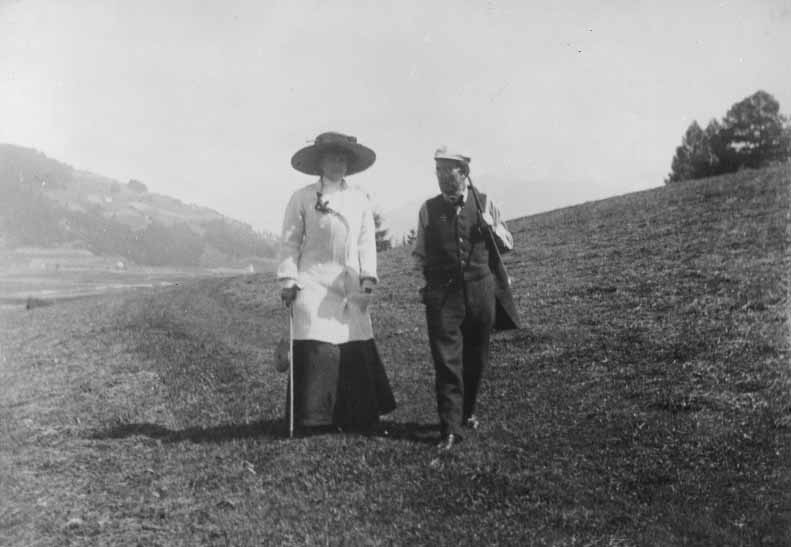 The new interest in women's contribution to culture in the past has been unevenly conferred. This is by no means the first biography of Alma Mahler-Werfel and is unlikely to be the last. There are plenty of first-rank women artists and creative figures of her time who go without a tenth of the attention. A certain wry amusement might be in order from the fact that women of the past are apparently easier to revive if they have strong connections to famous men than if they forged careers independently.
She was, of course, Viennese, born in 1879, the daughter of a respectable academic painter, Emil Schindler. Schindler died young and her mother remarried. Her new, hated stepfather, Carl Moll, was one of the founders, with Gustav Klimt, of the Secession movement. She soon found herself at the centre of Viennese cultural circles, energetically wooed by Klimt himself.
We know a lot about Alma's dramatic inner life over the next few years because she kept a diary, both startlingly frank and unmistakably posturing. There were probably quite a few very beautiful women in imperial Vienna at the time who enacted an ascent similar to Alma's. She was unusual, first, in writing down her bold interest in sexual matters and, secondly, in that her interest was not in men of wealth or social rank, but in men of genius.
Klimt was followed by the architect of the Secession building, Josef Olbrich; by a famous tenor, Erik Schmedes; by the composer Alexander von Zemlinsky; and then by Gustav Mahler, whom she married. At this distance, it is hard to unpick the power that Alma exerted over intelligent and worldly men. I think we have to put it down to sheer physical allure and, probably, a willingness to talk to her men about anything at all. After Mahler came the painter Oskar Kokoschka, her second husband the architect Walter Gropius and then her third, the writer Franz Werfel.
Most of these liaisons were carried out in the wild and maddened atmosphere that seems to have suited Alma. Kokoschka, the most extreme of her lovers, all his life kept with him a cotton pad soaked with blood from an abortion of Alma's. Long afterwards, when Alma was 80 and the doyenne of expatriate Viennese artistic culture, Kokoschka wrote to her offering to make her a full-sized wooden puppet of himself with an erect penis 'so that you can remember me better and through practice can acquire a lust for the real thing again'.
Cate Haste's biography is an enjoyable read, taking us through the breathless stages of Alma's career with a suitable racy tone. I think it would have benefited from a wider use of sources. The early chapters talk about Alma's Vienna almost entirely from the point of view of her diaries' account. Other points of view would have been rewarding. When, in a later chapter, we hear Nuria Schoenberg saying that when the old Alma was with Thomas Mann or her father, Arnold Schoenberg, 'they were talking, mostly, and she was listening', we get a glimpse of her seductive power absent from her own account.
An interesting cultural presence, in short, but I don't think we are going to make a case for her as a great composer on the back of 20 songs. There are very good women composers of her time, such as the Americans Amy Beach and Ruth Crawford Seeger. We should probably admit that her interest, for us, is in the glimpse she gives us of half a dozen geniuses at their most maddened, private and irrational. She deliberately overstepped the bounds of her time, which is, of course, to say that she was entirely defined by them.
Passionate Spirit:  The Life of  Alma Mahler
Cate Haste
Bloomsbury
496pp £26
Philip Hensher is a novelist, most recently of The Friendly Ones (Fourth Estate, 2014).