Those pushing the burgeoning field of Classical Reception Studies probably hadn't intended to leave the door ajar for heavy metal.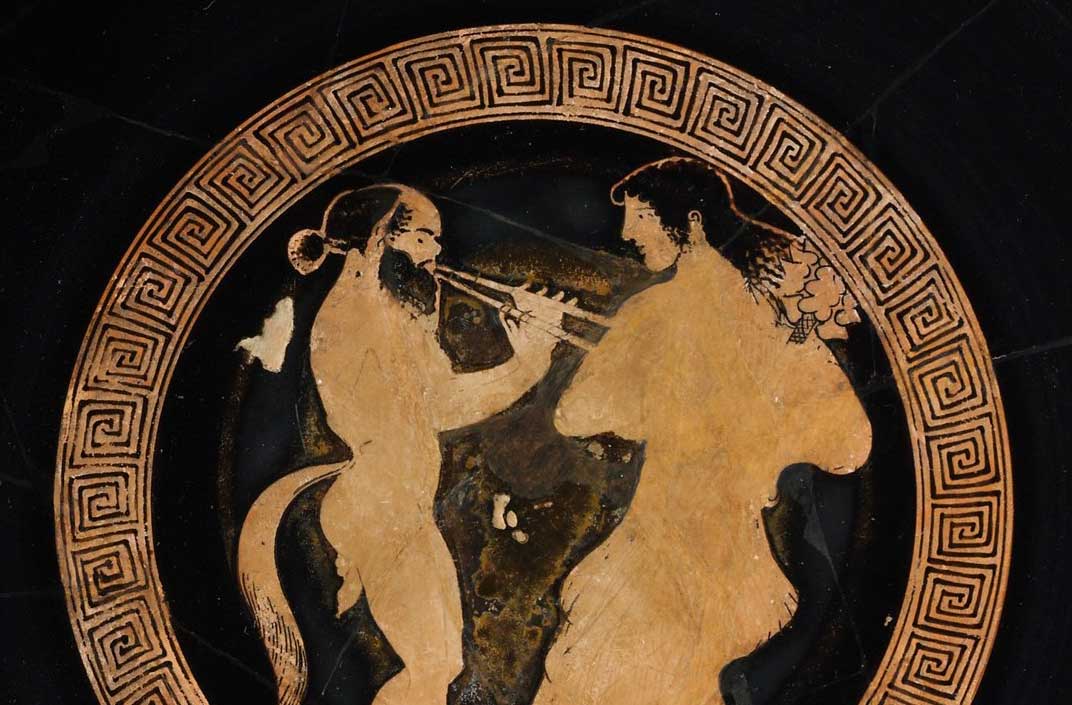 Academics who sought to broaden the appeal of the Classics at the start of the 21st century by relaxing its focus were probably only trying to sneak opera and a few novels on to the curriculum. Those pushing the burgeoning field of Classical Reception Studies – looking at antiquity through the prism of its influence on more recent art and culture – probably hadn't intended to leave the door ajar for heavy metal. This once reviled sub-genre of rock music couldn't have seemed less applicable to higher education when it was born in working-class Birmingham five decades ago, but it celebrates its golden anniversary this year as one of the dominant expressions of global pop culture. That this music is now used as an optic to view how the context of classical history and culture has evolved over the centuries has not been greeted with universal positivity. As the editors of this book admit, this music has 'generally been written off as violent, stupid, lowbrow, low class, or even Satanic'.
This contradiction is encapsulated by Iron Maiden, a band of two halves. One is represented by jumbo jet-piloting, history-studying singer Bruce Dickinson, who is at home talking about Gustav Doré's etchings of Dante's Inferno as an inspiration on the band's Seventh Son of a Seventh Son album. The other half is represented by darts-playing bassist Steve Harris, whose song 'Quest for Fire' makes the error of assuming dinosaurs and humans inhabited the Earth simultaneously. The editors, K.F.B. Fletcher and Osman Umurhan, foreground the former half in their introduction, claiming that one could teach a course in Greek history using Iron Maiden's 'Alexander the Great' – essentially a list of the general's military accomplishments set to a ripping NWOBHM riff – as a study aid. This song contrasts favourably with the treatment of Caligula dished out by Italian-Canadian death metal band, Ex Deo, discussed in Iker Magro-Martinez's essay 'A Metal Monstrum', whose portrayal of the much maligned Roman emperor is as much influenced by Tinto Brass' notorious 1979 exploitation film as by the writing of Suetonius.
This book is also testament to the idea that a British band writing about Greek history is becoming something of an anachronism due to concerns surrounding cultural appropriation (Leire Olabarria's essay on the American death metal band Nile and Edward Said's Orientalism notwithstanding). In 1990 the Swedish extreme metal band Bathory released Hammerheart, a concept album that took an anti-Christian position, not by indulging in cartoonish Satanism, but by celebrating Viking history. In doing so, they created a rupture that prepared heavy metal for the 21st century. It wasn't long before bands such as Wotan from Italy, who attempted to jump aboard the now fashionable Viking metal longship, were being slammed for cultural appropriation. The message was clear: wherever you are in the world you have either a non-Abrahamic polytheistic religion or an ancient pre-Christian pagan culture of your own, which you are free to explore. In Italy and Greece, Mediterranean Metal steeped in the literature and lore of the Classics blossomed.
This book tackles an array of complex contemporary issues that should be of universal concern. In 'Cassandra's Plight', Linnea Åshede and Anna Fokka argue that heavy music has become more complex in its representation of gendered identities. And, in 'Vergil's Aeneid and Nationalism in Italian Metal', Fletcher makes a case for how representations of classical figures relate to the rise of the ethno-nationalist right and the refugee crisis. Heavy metal often responds in an unpredictable way, with bands such as Rebellion, who are steeped in ancient Roman lore, revealing a political agenda which counters 'the right-wing appropriations of such history'.
Classical Antiquity in Heavy Metal Music
K.F.B. Fletcher & Osman Umurhan (eds)
Bloomsbury Academic 260pp £90
John Doran is editor of The Quietus.