A Forensic Take On Deviance
Microhistories, examining a range of notorious and mundane crimes, can help recover marginalised figures and forge links to wider cultural histories.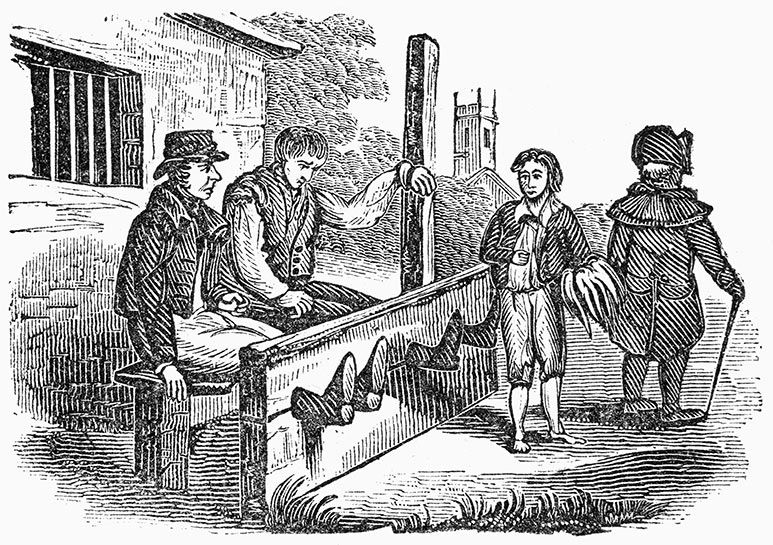 In recent decades, much of the scholarship on the history of crime has focused on the causes célèbres that gripped Europe and the US in the late 19th and early 20th centuries. However, by taking a broader chronological approach and analysing a range of both notorious and mundane crimes, one of the aims of Law, Crime & Deviance is to recover the experience of marginalised figures. Key to this, the editors argue, is a move away from an emphasis on criminal statistics, which focus on long-term patterns. Instead, Kilday and Nash suggest that the most valuable way to counterbalance the resulting homogenisation is to make greater use of microhistories.
Microhistories draw on 'thick description', an anthropological framework that privileges interpretation over 'fact'. It emerged in the 1980s in fields linked to the history of crime, such as Robert Darnton's The Great Cat Massacre (1985), which examined the 'trial' and murder of cats by exploited apprentices in 1730s Paris. Kilday and Nash claim a microhistorical approach is especially illuminating when applied to the history of crime, because it 'brings real incidents to life to produce a deeper understanding of what the law meant to real people and real situations'. They suggest it provides an opportunity to examine a wider range of crimes, especially offences such as blasphemy and infanticide, drawing attention to individual experiences while forging links to wider cultural histories.
The book's 13 chapters are structured around microhistories ranging through Nash's own study of the execution of Thomas Aikenhead for blasphemy in 17th-century Scotland; Anja Johansen on the corrupt career of a Parisian Commissaire de Police during the Belle Époque; and Vivien Miller on chain gang and prison narratives in the southern United States. The detailed and well-researched microhistories are analysed to emphasise the greater contributions each scholar makes to criminal and legal history. For example, Katherine D. Watson's analysis of an Edwardian vitriol-throwing case and Kilday's own contribution on the Victorian murderess Kate Webster highlight the ways in which historians should normalise, rather than sensationalise, acts of violence by women.
One of the most impressive aspects of the collection is the clarity with which each author explains their own approach to microhistory and its value and contribution to broader historical debates. The methodological explanations and cohesive approach offered throughout is especially valuable, as the reader understands why this approach matters and what it adds to the topic analysed and to wider issues relating to the history of crime. 
Some chapters are particularly effective in illuminating marginalised experiences and the silenced voices in crime history. Helen Johnston, Barry Godfrey and Jo Turner's study of one female convict, Julia Hyland, provides a fascinating insight into her life inside and outside the criminal justice system during the second half of the 19th century. Using a 'life grid', which permits the study of the everyday lives of convicts in conjunction with larger questions relating to power and governance, Hyland's story shows just how easily small offences could lead to almost a lifetime in penal servitude and the limited ways in which she could assert her autonomy during incarceration. Their study highlights the relatively common experience of convicts' religious 'conversions', often undertaken for practical reasons. Similarly, Helen Rogers' study of young offenders draws on the accounts of teachers to explore how boys asserted themselves in prison, and highlights the importance of tattoos as a mark of passage and as a signifier of masculine belonging. Both chapters are exemplary in drawing attention to the richness of the microhistorical approach in pointing to relatively unexplored areas for crime historians to address. They reflect the strength of the collection in showing that it is the lives and stories of marginal criminals and their victims that may well offer more to historians than the showy, sensational stories of more infamous cases. The history of crime will only be richer by embracing further imaginative cultural historical approaches as it continues to evolve into an exciting and cutting-edge field.
Law, Crime & Deviance Since 1700: Micro-Studies in the History of Crime 
Edited by Anne-Marie Kilday and David Nash
Bloomsbury 334pp £21.99
Charlotte Wildman is Senior Lecturer, Modern British History at the University of Manchester.