An idiosyncratic introduction to the Classical world will delight the Oscar-winning scriptwriter's many admirers, but perhaps not newcomers.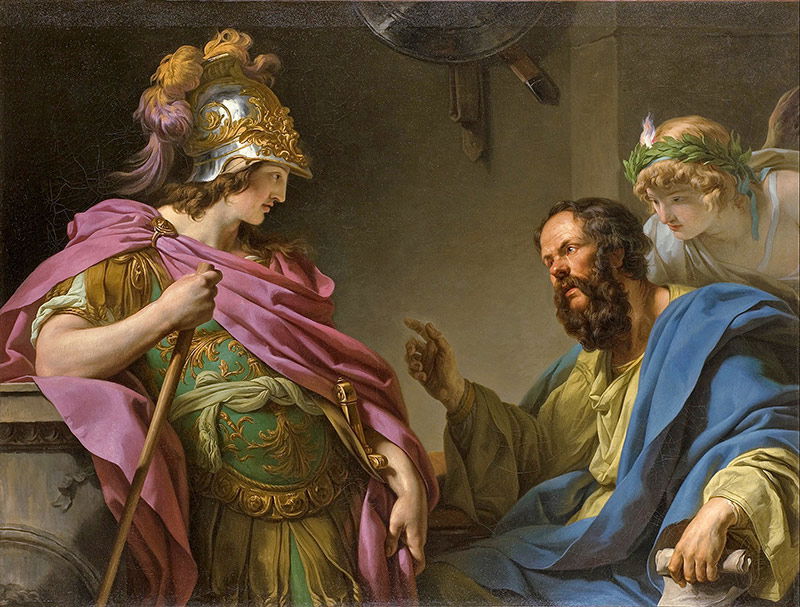 This book sells itself as 'a sharp, often surprising view of the classical world by a major Classics scholar at Cambridge'. Frederic Raphael certainly has an encyclopedic general knowledge of Greece and Rome, which he studied at St John's College, Cambridge in the 1950s. He briefly toyed with academia, but reportedly took the advice of Guy Lee: 'Why be a third-rate Classicist if you can be a second-rate novelist?' However his career as a novelist and Oscar-winning scriptwriter (for the 1965 film Darling) has not diminished his fascination with Classics and here he returns to the ancient world as if to a familiar friend. The title 'Antiquity Matters' implies a focus on the relevance of Greece and Rome and is sprinkled with references to later engagements, often perceptive and sometimes new to me. His style is distinctive and pithy; he enjoys mannered puns (Sophists 'marketed a repertoire of prose and cons'). It is good to see a major literary figure making a case for the importance of Classics.
Antiquity Matters, however, is not a reliable guide to the ancient world. For instance, in his retelling of Homer's Cyclops episode he implies that Odysseus calls himself Outis (Nobody), while teasing the Cyclops as he sails away, which undermines the whole point of the episode: Odysseus' inability to resist revealing his true name. Raphael shows little awareness here of the limits and uncertainties of knowledge about Greece and Rome and the book's engagement with recent Classical scholarship is patchy at best.
Raphael's interests are mainly Greek and focus on myth and history. The 79 sections range widely and impressionistically (1-65 on Greek history, 65-79 mainly on Republican Rome), but tend to lapse into narrative, with a focus on the traditionally central 'great men' (long sections on Pericles, Alcibiades and Alexander) and politics. He shows a strikingly conservative attitude to history, with little interest in social history, women and slavery.
He describes the book as a 'montage', one designed to cause 'an explosion of interest (even of exasperation)' and in this he has succeeded. He picks his intriguing details with a sure touch and moves from one story to another with the fluidity of Ovid's Metamorphoses. There is much to enjoy, though it is a shame it was not more carefully researched. Raphael's many admirers will enjoy his idiosyncratic approach. He may bring some new enthusiasts to the ancient world, but the works of Mary Beard, Charlotte Higgins and Edith Hall make much better starting points for non-specialists.
Antiquity Matters
Frederic Raphael
Yale University Press 362pp £20
Helen Lovatt is Professor of Classics at the University of Nottingham.