In Defence of Eric Hobsbawm
Paul Lay responds to the suggestion that we should dismiss Eric Hobsbawm because of his pro-Communist sympathies.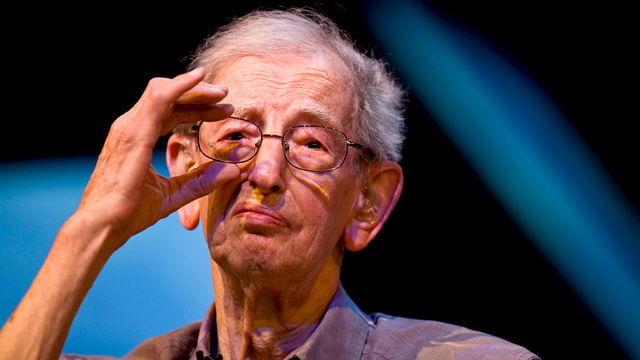 On Good Friday I went along to Birmingham's magnificent Symphony Hall to hear a performance of Richard Wagner's final (and in my opinion greatest) work, Parsifal. The Mariinsky Opera under the baton of Valery Gergiev performed brilliantly, all rasping brass and sinuous reed, and one or two of the singers were world class.
What has this got to do with history, one asks? Well, the case of Wagner raises some interesting questions. Though plainly a man of extraordinary charisma and one of the very greatest geniuses of western culture, Wagner had some thoroughly unpleasant ideas, which he often propagated in public, not least his virulent antisemitism. It is hard to square the beauty and profundity of a work like Parsifal with such repellent and stupid views.
Some commentators see a similar puzzle around the Marxist historian Eric Hobsbawm. In his case they point to his lifelong membership of the Communist Party and support for the Soviet Union: unlike his fellow historian EP Thompson, for example, Hobsbawm did not rip up his party card following the Soviet invasion of Hungary in 1956. Nor did he do so after the crushing of the Prague Spring in 1968. The latest attack is led by History Today contributor Nigel Jones, who in the Daily Mail contrasts David Reynolds' BBC 4 documentary on Stalin, Man of Steel, with Radio 4's celebration of Hobsbawm's long career, A Life in History, presented by Simon Schama.
I agree with Jones about the excellence of Reynolds' documentary; it is not the first time this superb Cambridge scholar has brought brilliance to broadcasting. But I disagree with Jones when he says that Hobsbawm 'shouldn't be given the time of day', preferring instead to side with Niall Ferguson, hardly an intellectually ally, who judges that Hobsbawm's 'quartet of books beginning with The Age of Revolution (1962) and ending with The Age of Extremes (1994) constitute the best starting point I know for anyone who wishes to begin studying modern history'. My son, 14, has just finished The Age of Revolution, with my approval.
As with Wagner, it is impossible to discern Hobsbawm's sometimes puzzling, some would argue grotesque, weltanschauung from his works. Such is the mystery of men.