The Most Popular Articles of 2016
What our online audience has enjoyed this past year.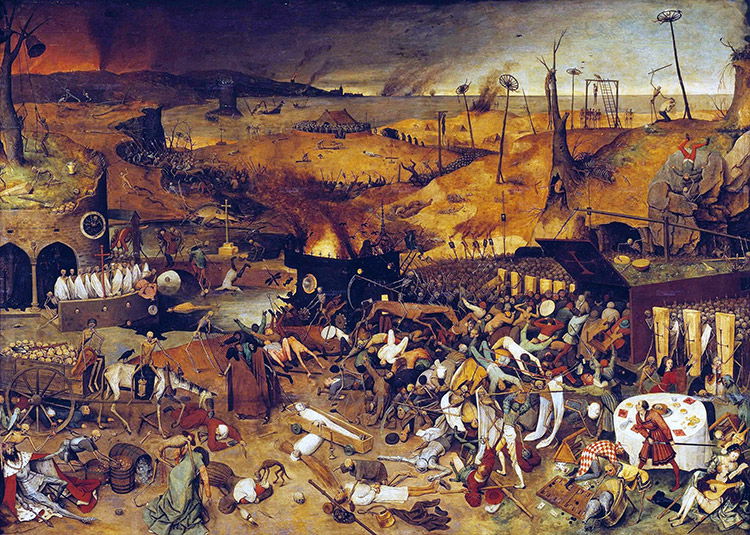 Below are the ten most popular articles published on historytoday.com during 2016. For more great history writing, download our Best of 2016 special via the History Today app. 
The Strange Afterlife of Pontius Pilate 
Kevin Butcher explores the enduring legacy of the Roman governor who faced the ultimate politician's dilemma.
The Great Leap Forward
Frank Dikötter details how the gradual opening of Chinese archives has revealed the appalling truth about Chairman Mao's genocidal rule.
Is 2016 the worst year ever?
Paul Lay on how the study of history offers some context for those who believe we are living through the worst of times.
A Rose By Any Other Name: Umberto Eco 
Alexander Lee remembers the Italian writer, who died this year, as a historian railing against modernism in all its forms.
Map: Tenochtitlan, 1524
As part of her regular series on interesting maps, Kate Wiles examines the first European image of the Aztec capital, razed by the Spanish in 1521.
Timeline: The Holy Roman Empire
Accompanying our cover story for the April issue, we published a brief overview of the Empire's history, from its formation on Christmas Day, 800, to its dissolution by Francis II in 1806.
Rhodes Must Fall? A question of when, not if
In the midst of the enduring controversy over a statue of Cecil Rhodes, Alex von Tunzelmann argued that the British Empire is not the first – nor last – great power to see its icons crumble. 
Sorry, vice chancellor. We need more historians of the sixth century
Responding to a surprising outburst from the Vice-Chancellor of Queen's University Belfast, Charles West defended the study of ancient and medieval history.
Back to the Dark Ages
The use of an outdated stereotype by English Heritage prompted this response by Kate Wiles, which looks into the use of the term and why it is so pernicious.
Five of history's oddest flags 
From Benin to Sardinia to the North Caucasian Emirate: Dean Nicholas looks at curious examples of the flag-maker's art.